31 Dec 16 - Death of Lt Cdr Edward Martyn Theodore Segar RN
MCDOA member David Burstall has passed me this sad news:
"Rob,
I am sorry to inform you of the death of Lt Cdr Martyn Segar on 26th December at home in Godalming, aged 87.
As a TAS specialist he served as Training Officer and then First Lieut at Vernon in 1969. However prior to that he had been the CO of 'Reclaim', possibly before Morty Drummond, but I am uncertain of the dates. Perhaps your records will show when [By Webmaster: 1965-66].
The announcement was made in yesterday's Daily Telegraph. After retiring in 1970 he was the Admin Officer for the Chartered Institution of Architects and then of Counsels Chambers in Lincoln's Inn Fields.
Regards,
David"
---
30 Dec 16 - Death of Lt Eric Worsley MBE GM RNVR
I have received this sad news about veteran Second World War bomb & mine disposal officer Eric Worsley (see entry for 26 Nov 16 in News Archive 56).
"Dear Rob,
My grandfather died in his sleep in the early hours of this morning. I have found some of his notes about the GM and MBE incidents and will type up and send to you with some photographs for the site.
Hope your Christmas went well.
Best wishes,
Nick"
I am sure that all members of our community will join me in extending our sincere condolences to Nick and his family.
---
29 Dec 16 - Funeral of Raymond William 'Brum' Maries BEM
I am grateful to ex-CD Jim 'Tommo' Thomson for this account of the funeral of veteran Second World War 'P' Party diver Ray Maries (see entry for 19 Dec 16).
"G'day Folks,
Yesterday was the funeral of Ray Maries, one of the remaining 'P' Party divers. It was a special occasion for quite a few in the area, with a turnout by the local Sea Cadet Corps.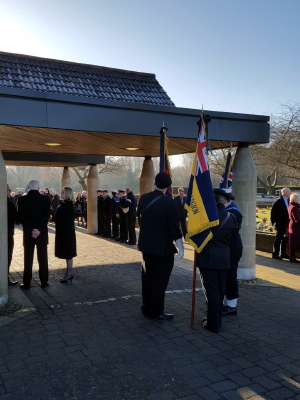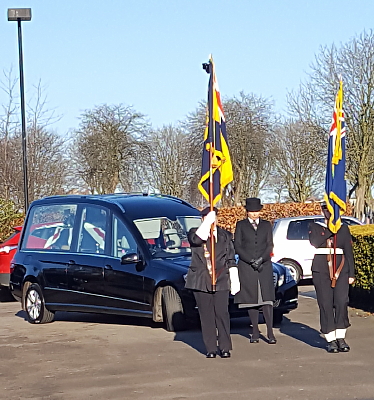 During the service, Mike Jay, Ray's son-in-law gave a short history of Ray's life. He also included a remark thanking the HDS [Historical Diving Society] for having a representative there.
The last post was played and six Sea Cadets lowered banners, followed by Wakey Wakey!
Unfortunately Les Sharpe was a bit late as he got lost but he managed to make up at the wake with a couple of rums.
Best regards,
Tommo"
Mike Jay has supplied this scan of an obituary for his father-in-law published in the Sunday Mercury, the Birmingham Mail and the Solihull News. Interestingly, it mentions that Ray, already awarded a Mention in Despatches "for good services in mine clearance and mine disposal operations in NW Europe" while serving in 'P' Party 1572, was also awarded the BEM (British Empire Medal) in the 1973 Queen's Birthday Honours for his services as a Petty Officer (SCC) on the staff of his local Sea Cadet Unit, TS Gamecock at Solihull.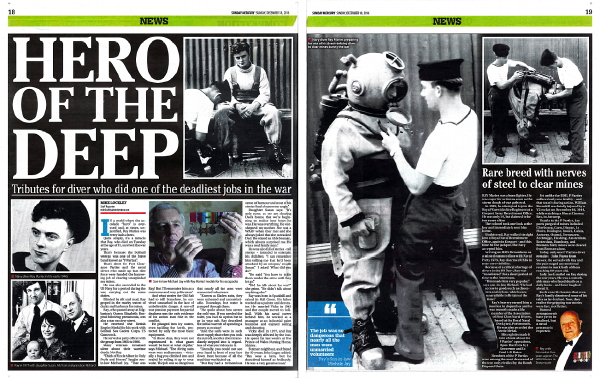 ---
24 Dec 16 - Funeral of Arthur Smith, the last survivor of HMS Royal Oak
I am grateful to Clearance Diving branch legend Eamon 'Ginge' Fullen QGM for this account of the funeral of Arthur Smith, the last survivor of the battleship HMS Royal Oak when she was torpedoed by U-47 at Scapa Flow in Orkney on the night of 14 October 1939 with the loss of 833 lives including 134 boys (see entry for 16 Dec 16):
"Hi Rob,
It was a good send off for Arthur, very fitting with the ensign he was given from the Royal Oak drapped over his coffin. There have been a few bits on Facebook so it's been well covered.
The St Vincent Association is going to send me a letter Arthur wrote about his career in the Navy. I'm not sure you have it but I will pass it on.
I have a few old photos of him from his family so can scan and pass those on as well. His brother was there. A 92 year-old ex-Royal Marine. He was shot four times in WW2. Made of stern stuff, eh? (although he said he did need ten days off after the third time!)
Have a good Christmas.
Regards,
Ginge"
Ginge was a pall bearer along with five other members of Faslane-based Northern Diving Group (NDG), at Arthur's funeral which took place at South West Middlesex Crematorium, Hanworth on 22 December.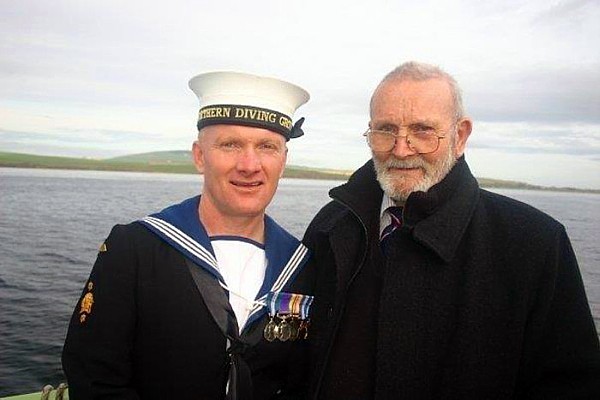 Archive photo of Ginge Fullen with Arthur Smith
---
23 Dec 16
NDG deals with unexploded mortar bomb at Perth
The Daily Record website contains this article reporting the disposal, presumably by members of Faslane-based Northern Diving Group (NDG), of an unexploded mortar bomb found in Perth.
---
HMS Shoreham emerges from refit
The Royal Navy website contains this article announcing the emergence of HMS Shoreham from a six-month refit at Rosyth (see entry for 24 Oct 16).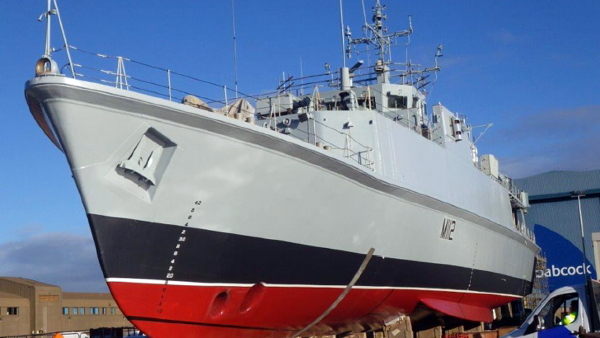 ---
21 Dec 16 - HMS Brocklesby returns to the water
The Royal Navy website contains this article announcing that HMS Brocklesby has been returned to the water following a six-month refit in the ship hall at Portsmouth (see entry for 10 Dec 16).
---
20 Dec 16
A Merry Christmas to all our followers
The Webmaster is taking a break during the festive season but normal service will be resumed in the New Year.
Keep those cards & letters coming in.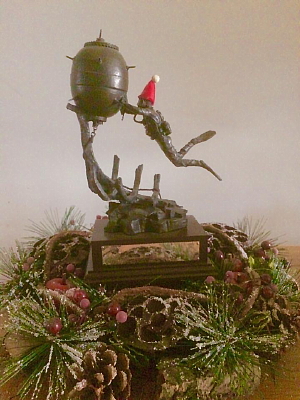 Image courtesy of MCDOA former Hon Sec
Richard 'Soapy' Watson
---
19 Dec 16 - Arrangements for the funeral of 'P' Party veteran Raymond William 'Brum' Maries BEM
I am grateful to Martin Jay for this information about the funeral of his grandfather, 'P' Party veteran Ray 'Brum' Maries (see entry for 14 Dec 16):
"Hi Rob,
The details for Granddad's funeral are as follows:
The service will be at 13:00 on Wednesday 28th December at:
Yardley Cemetery and Crematorium
Yardley Rd,
Birmingham
B25 8NA
There will then be a gathering afterwards at:
The Square,
Solihull,
West Midlands
B91 3RF
If you could include a note asking if people planning to attend would be so good as to email this address so we have an idea of numbers, it would be very much appreciated.
Thanks,
Martin"
---
18 Dec 16 - News from HMS Middleton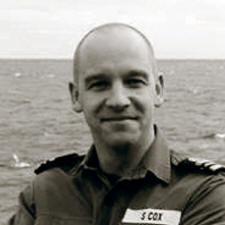 I am grateful to Lt Cdr Simon Cox, Commanding Officer of HMS MIddleton (MCM2 Crew 6) for this newsletter for December 2016 which I have received via the Ton Class Association (TCA). I write a column titled 'MCMV News' for the Associaton's bi-monthly newsletter 'Ton Talk'.
MCM 2 Crew 6 has just returned to the UK after six months manning HMS Middleton on Operation KIPION in the Gulf. They have now handed over the ship to MCM2 Crew 8 (ex-HMS Cattistock) commanded by MCDOA member Charlie Wheen. HMS Cattistock is now manned by MCM2 Crew 4.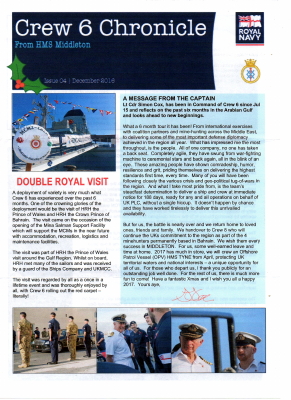 Crew 6 Chronicle (Issue 04: Dec 2016)
---
16 Dec 16 - NDG to be represented at funeral of last Royal Oak survivor
The Royal Navy website contains this article announcing the death on Sunday 10 December of Arthur Smith, the last survivor of the battleship HMS Royal Oak when she was torpedoed by U-47 at Scapa Flow in Orkney on the night of 14 October 1939 with the loss of 833 lives including 134 boys. He was 94.
The Faslane-based Northern Diving Group (NDG), which replaces the Royal Oak's ensign annually (see entry for 13 Oct 16), knew Mr Smith well and is sending four representatives to his funeral which will take place at 1300 on Thursday 22 December at South West Middlesex Crematorium, Hanworth. CD branch legend Eamon 'Ginge' Fullen QGM informs me that he will be attending, too, having met Arthur in 2007.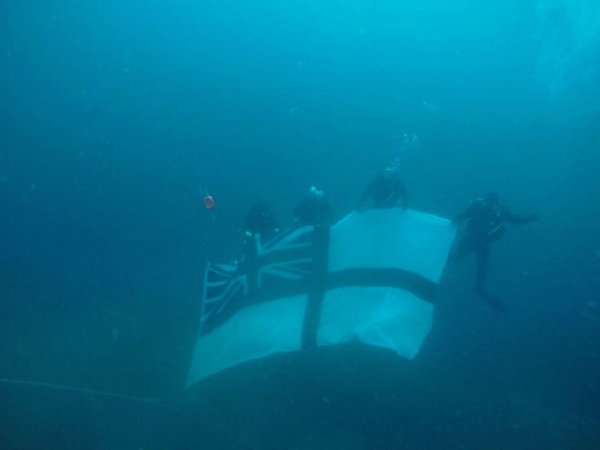 Left to right: NDG Chief of Staff (Lt Cdr Tim 'Castro' Castrinoyannakis), CO Fleet Diving Squadron
(Cdr Del McKnight), CO NDG (Lt Cdr Tony Hampshire) and LS(D) Craig MacMillan
replacing HMS Royal Oak's ensign earlier this year
---
15 Dec 16 - Results of Webmaster's Spinnaker Tower abseil
The fundraising page for my abseil down the Spinnaker Tower (see entry for 29 Aug 16 in News Archive 55) to raise funds for the Vernon Monument and the Royal Navy & Royal Marines Charity (RNRMC) has now closed. Overall sponsorship totalled £5,150 which means £4,635 towards the Vernon Monument and £515 for the RNRMC. I would like to thank all those who supported these worthy causes via my admittedly enjoyable escapade. Who's next?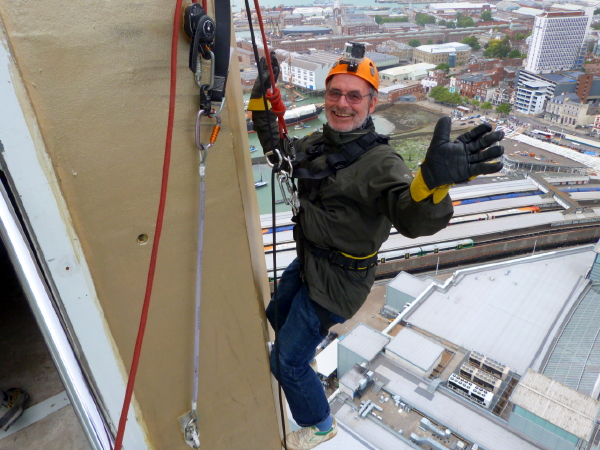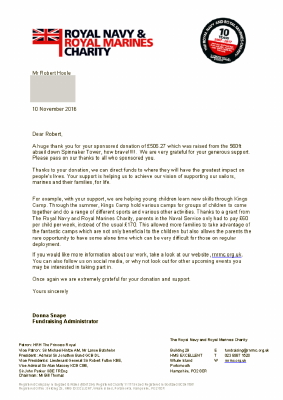 There are now more ways to support Project Vernon, the campaign to erect a monument at Gunwharf Quays in Portsmouth to celebrate our Minewarfare & Diving heritage. The latest initiative is Crowd Funding and you can see that some of us have already put our money where our mouths are. Please join us:
Crowdfunder: Vernon Mine Warfare and Diving Monument
The second is the Portsmouth Lottery whereby you can contribute for as little as £1 per week with the chance of winning prizes. Every 10 tickets bought brings in at least £260 for the cause annually:
Portsmouth Lottery: The Vernon Monument
Over £225k has been cleared towards the Vernon Monument to date but, unfortunately, this is still not enough. Without a single benefactor willing to cough up £325k, this was always going to be a marathon rather than a sprint. Since its launch, this competitively-tendered monument in a prime public location, selected by an all-ranks committee of volunteers, was forced to become more than just a simple statue on dry land which is why the target had to be increased. No matter how long it takes, I and others will continue to raise money and give more of our own until the monument is built for the benefit of our minewarfare & diving community, past, present and future. Please continue to be generous until we have achieved our target.
Postscript: The Royal Navy website published this article on 21 December covering the same story.
---
14 Dec 16 - Death of 'P' Party veteran Raymond William 'Brum' Maries BEM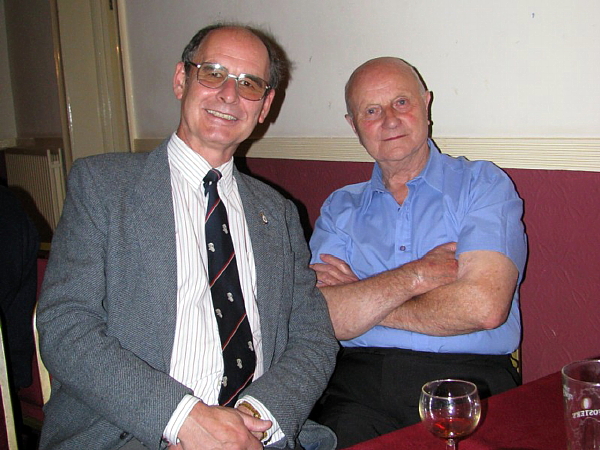 Yours Truly (Rob Hoole) with Ray Maries in June 2008
I have been informed by ex-CD Jim 'Tommo' Thomson of the death on Tuesday 13 December of Ray 'Brum' Maries after a long illness (see entry for 17 Jul 16 in News Archive 55). He was 91.
The 'P' (Port Clearance) Parties were the fore-runners of the Clearance Diver branch and cleared the booby-trapped ports and harbours of previously German occupied north west Europe of explosive ordnance after D-Day. Ray was awarded a Mention in Despatches "for good services in mine clearance and mine disposal operations in NW Europe" while serving in 'P' Party 1572 immediately before the close of the war with Germany and in the months that followed. To the best of my knowledge, he was the last surviving 'P' Party member following the demise of David Shane of 'P' Party 1571 (see first entry for 20 Aug 14 in News Archive 47), Mike Connolly of 'P' Party 1572 (see entry for 7 Jun 12 in News Archive 38), John Home-Douglas of 'P' Party 1571 (see entry for 24 Apr 12 in News Archive 38) and Arthur Russell MBE of 'P' Party 1572 (see entry for 22 Dec 09 in News Archive 28).
Despite all the hazards they endured, the 'P' Parties only suffered one casualty, AB William Brunskill who died from his wounds on 19 December 1944 after a German V-2 rocket hit the Cinema Rex in Antwerp where he was watching a film three days earlier. He is buried in Schoonselhof Cemetery at Antwerp in Belgium.
These images, kindly provided by Andrew Bailey, son of the late Lt William 'Bill' Bailey CBE GM DSC RNVR (OIC 'P' Party 1574), show a 'P' Party trainee bring dressed in the Sladen 'Clammy Death' Shallow Water Diving Suit and diving set on the training barge at HMS Vernon(D) at Brixham circa 1944: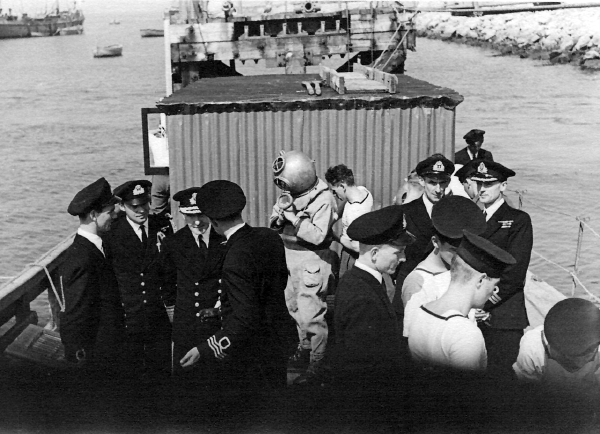 Diving training barge at HMS Vernon(D) in Brixham with a diver in RMS (Rendering Mines Safe)
diving set shown centre
Left: 'P' Party Mk I suit
Right: 'P' Party Mk II suit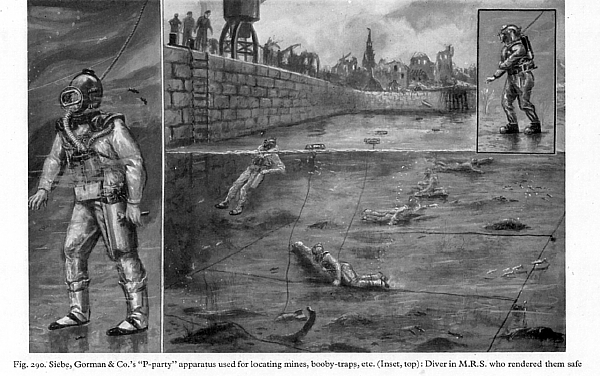 'P' Party members at work
I am sure that all members of our community will join me in extending our sincere condolences to Ray's family, especially his grandson Martin who has accompanied him to several of our functions. I am in contact with Martin and he has promised to send me funeral details when available.
Next year will mark the 65th anniversary of the formation of the RN Clearance Diver branch of which Ray was a pioneer. Here he is being given a preview during the Golden Jubilee 50th anniversary celebrations over the Bank Holiday weekend 3-5 May 2002. About 300 attended the Friday night reunion in the Home Club (where this photo was taken) and over 400 attended the Saturday night dinner dance in the Guildhall. The weekend was rounded off nicely with a Sunday morning thanksgiving service at St Barbara's in HMS Excellent followed by refreshments in the Whaley Club.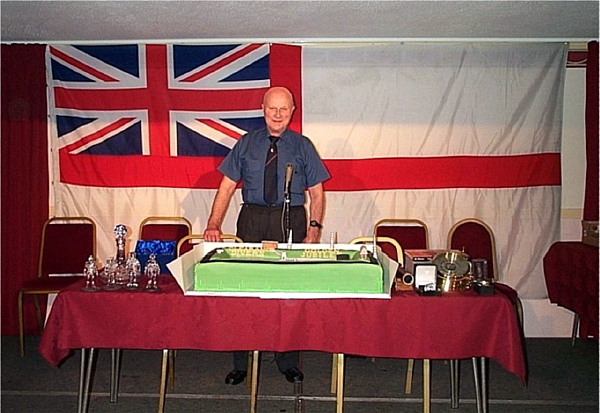 Ray 'Brum' Maries ready and waiting for the RN CD Branch Golden Jubilee celebrations
in May 2002
The Committee for the RN CD Branch Golden Jubilee celebrations in May 2002
(Les Sharpe, Yours Truly, Nick Carter and John Cobb)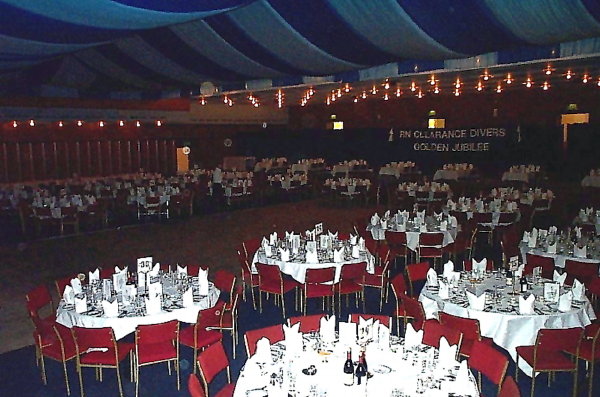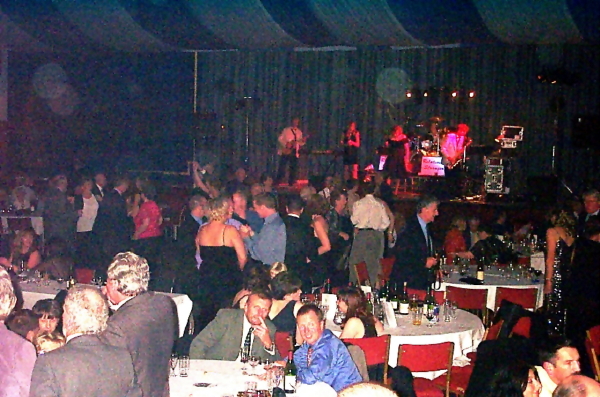 I look forward to next year's events with anticipation. Sadly, I doubt anyone from Ray's generation will be around to share them this time.
---
From MCDOA member Bob Hawkins MBE:
"RIP Ray. Condolences to his family."
---
From Cliff Coulson-Bonner:
"RIP Brum. I had the honour of meeting Ray at CD1 meetings. Such a gent and a humble legend.
Respects to his family."
---
From Paul 'Yorky' Tudor:
"RIP Ray. Five bells for your efforts and courage. Respects to your family."
---
From Paul 'Taff' Kennedy:
"RIP Ray. Without heroes like you we would never have had the fantastic careers and lives we have so enjoyed.
Rest easy Sir. Five Bells. Your work is done."
---
From Martin Spiers:
"RIP Ray. A branch legend."
---
13 Dec 16 - FDS COs convene on board Royal Yacht Britannia
The Royal Navy website contains this article reporting that the Autumn Conference of Fleet Diving Squadron (FDS) Commanding Officers, all MCDOA members, was held on board the retired Royal Yacht Britannia at Leith on Friday 25 November. The Conference was attended by the COs of the Fleet Diving Squadfron (FDS), Northern Diving Group (NDG), Southern Diving Group (SDG) and Fleet Diving Group (FDG), along with the Officer-in-Charge of the FDS Operational Support Unit (all MCDOA members) and the two Squadron Warrant Officers.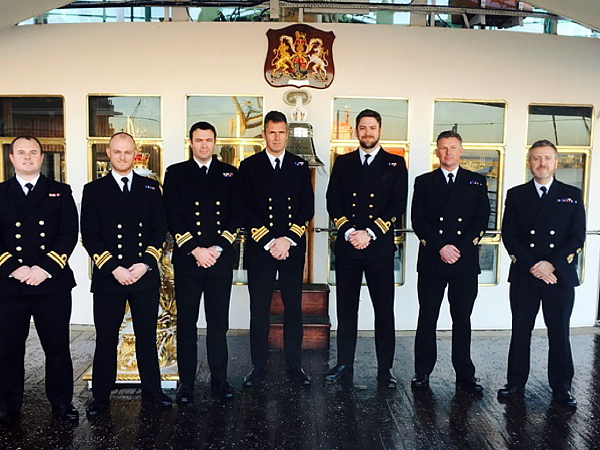 FDS Commanding Officers Conference attendees on board the Royal Yacht Britannia
(Royal Navy photo)
---
12 Dec 16 - News from HMS Cattistock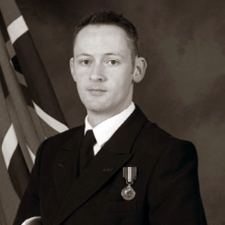 I am grateful to Lt Cdr Anthony Pimm RN, Commanding Officer of HMS Cattistock (MCM2 Crew 4), for this update which I have received via the Ton Class Association ((TCA). I write a column titled 'MCMV News' for the Associaton's bi-monthly newsletter 'Ton Talk'.
"I hope this letter finds you well. Please allow me to introduce myself as the new Commanding Officer of HMS CATTISTOCK serving with MCM2 Crew 4. I wanted to write to you to update you on the various changes and events that have occurred for Crew 4 within the last few months and how my crew and I feel honoured to serve in HMS CATTISTOCK.
Crew 4 returned to the UK in December 2015 having completed a six-month Gulf deployment in HMS ATHERSTONE. After a period of UK running throughout 2016, Crew 4 transferred units and since late November has served in HMS CATTISTOCK. Now under my command we are firmly focused on our future generation in order to deploy to the Gulf in July 2017. At this point we will hand over HMS CATTISTOCK to another crew from our Squadron.
Before the actual deployment the Crew will go through a series of exercises and training serials in Scotland. One of the exercises we will take part in is known as 'Joint Warrior'. This is a golden opportunity for my Crew to conduct Mine Counter Measures operations. After Joint Warrior, we will go through Operational Sea Training (OST) where HMS CATTISTOCK will be put through her paces as every aspect of our operations will be assessed, from fire fighting to live gunnery serials. This will ultimately assure myself and the Fleet Commander that as a Crew we are ready to deploy on Operations.
I am delighted and proud to have now assumed Command of HMS CATTISTOCK and of MCM2 Crew 4. She is a tremendous ship with great history and possesses a formidable capability. I know that you hold a great affiliation with our ship and I will always look where possible to strengthen our affiliation with yourselves through regular updates. Our present programme in the lead-up to deploying is pretty tight. Nevertheless, I remain engaged with our planners to identifying opportunities to invite our affiliates onboard. I will of course keep you updated.
On behalf of HMS CATTISTOCK and Crew 4, I wish you a Merry Christmas and I am looking forward to future correspondence in the New Year.
Yours Sincerely,
Anthony Pimm
Lt Cdr RN
Commanding Officer
MCM2 Crew 4"
---
10 Dec 16 - HMS Quorn and HMS Atherstone start major upgrade at Portsmouth while HMS Brocklesby re-enters the water
The Portsmouth News website contains this article describing the movement of HMS Quorn and HMS Atherstone into the huge shiphall at Portsmouth Naval Base to undergo a major upgrade including replacement of their Deltic main propulsion engines with Caterpillar diesels.
Postscript: On 13 December, the Royal Navy website published this article, including images, covering the same story.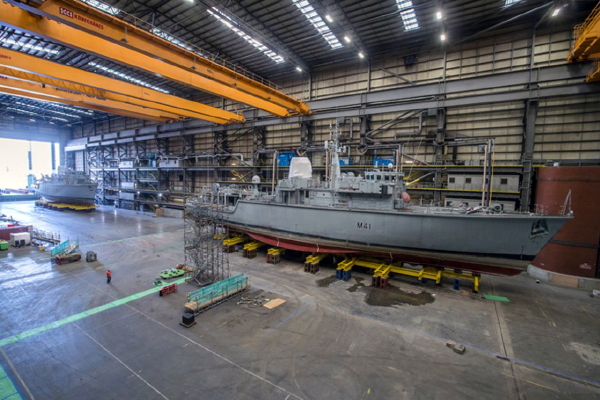 HMS Quorn (right) and HMS Atherstone in the Ship Hall at Portsmouth
(RN website photo)
HMS Brocklesby was moved out of the Ship Hall and back into the water on completion of her upgrade at the end of November.
(All freeze frame images from Royal Navy video)
---
9 Dec 16 - From our foreign correspondent
Here is a rare image of the four Avenger class MCMVs USS Dextrous, USS Gladiator, USS Devastator and USS Sentry at sea together in the Gulf. The Bahrain-based ships are under the overall command of the Commander MCM Squadron 5 (COMCMRON 5) otherwise known as Cdre Nils 'Eric' Wirstrom USN who was Guest of Honour at our dinner last month (see entry for 20 Nov 16). The Deputy Commander of MCMRON 5 is MCDOA member Chris O'Flaherty who relieved fellow member David Bence in September last year.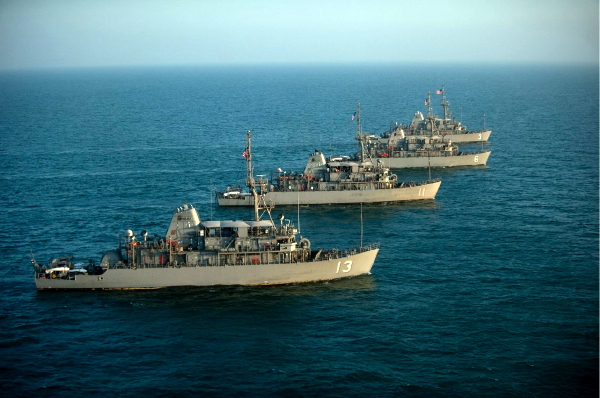 USS Dextrous (MCM-13), USS Gladiator (MCM-11), USS Devastator (MCM-6)
and USS Sentry (MCM-3) in formation in the Gulf
RAN Exercise OCEAN RAIDER 2016
The Royal Australian Navy's website contains this article describing the participation of a minewarfare & clearance diving task group in Exercise OCEAN RAIDER. The exercise took place in Broken Bay, New South Wales and in Cockburn Sound, Western Australia from 14 November to 4 December and involved HMAS Gascoyne, HMAS Huon and CD Team 4.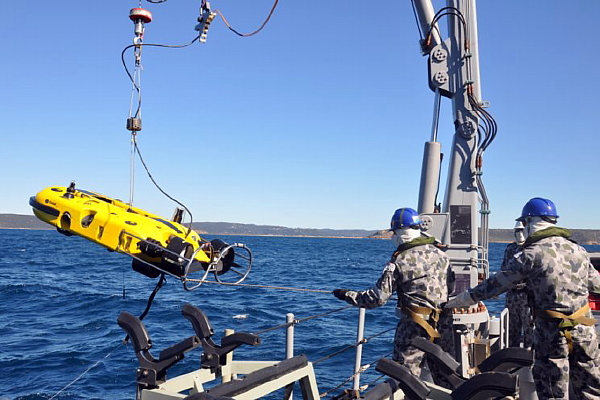 Launching a Double Eagle mine disposal vehicle from HMAS Gascoyne during OCEAN RAIDER
(RAN website photo)
The Maritime Evaluation Team was led by Cdr Max Muller RAN who undertook the Advanced Minewarfare (AMW) course at HMS Collingwood in 2013 (see entry for 31 May 13 in News Archive 42).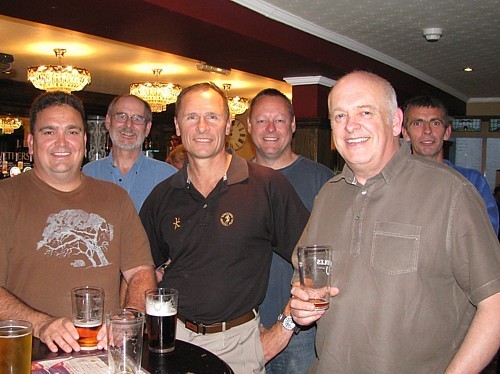 Left to right: Darren Chapman, Yours Truly (Rob Hoole), Max Muller,
John Gunter, Paul 'Taff' Reader and Taff Crandon in May 2013
USN and JDF bilateral MCMEX 3JA
The US Navy website contains this article describing the participation of USS Chief, staff from US Mine Countermeasures Squadron 7 (MCMRON-7) embarked in the Japanese minesweeper tender JDS Bungo and US Explosive Ordnance Disposal Mobile Unit 5 (EODMU-5) embarked in the Japanes minesweeper tender JDS Uraga, plus other USN and JMDF units, in MCMEX 3JA off Japan. The initial phase focused on limpet mine neutralisation, improvised explosive device (IED) training and helicopter tasking while the secondary phase, involved sweeping, hunting and mine detection culminating in the clearance of a route through a simulated minefield.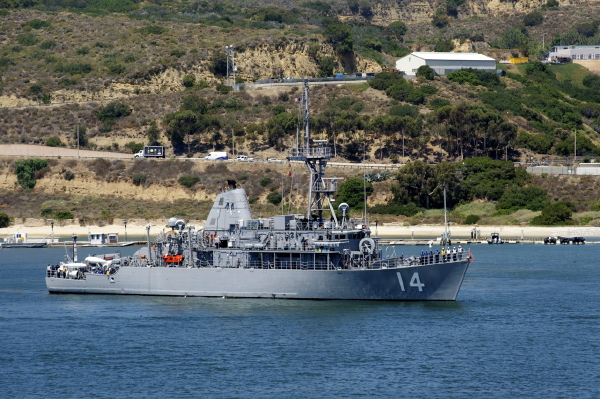 Avenger class minehunter USS Chief
Left: Uruga class minesweeper support ship JDS Bungo
Right: Uruga class minesweeper support ship JDS Uruga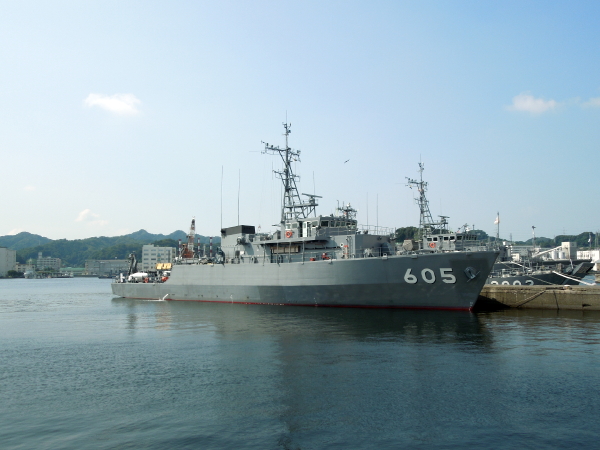 Enoshima class minesweeper JDS Chichijima
NATO Exercise NUSRET
The NATO website contains this article describing the participation of corvettes, patrol boats, minehunters, fighter aircraft and unmanned underwater vehicles in Exercise NUSRET. This Turkish-run exercise immediately followed Exercise MAVI BALINA and was conducted in the Aegean Sea from 28 November to 4 December.
Turkish forces included the minehunters TCG Alanya, TCG Amasra, TCG Ayvalık, TCG Anamur, TCG Edincik, TCG Edremit and TCG Enez, the minelayer TCG Sokullu Mehmet Paşa (which also served as an MCM command & control ship), the corvette TCG Heybeliada, the patrol boat TCG Karşıyaka, a mine recovery vessel, three Coast Guard vessels, a naval EOD team, a helicopter, two F-16C fighters and and a C-130 transport. Other forces included the Bulgarian minesweeper BGS Priboy, the German minehunter FGS Fulda, the Greek minehunter HS Kallisto (ex-HMS Berkeley) and MCM command ship HS Aliakmon, the Romanian minehunter ROS Sub Lieutenant Alexandru Axente and the Spanish minehunter ESPS Tajo. Belgium provided a UUV (Autonomous Underwater Vehicle) and its operators and Greece and Romania deployed EOD teams.
Turkish 'A' class minehunter TCG Anamur
Historical note: On the night of 8 March 1915, just prior to the ill-fated invasion at Gallipoli, the Ottoman minelayer Nusret (365 tons) laid a clandestine field of 26 mines in the Dardanelles which sank the British battleships HMS Irresistible and HMS Ocean and the French battleship Bouvet. It also left the British battlecruiser HMS Inflexible and the French battleships Suffren and Gaulois badly damaged.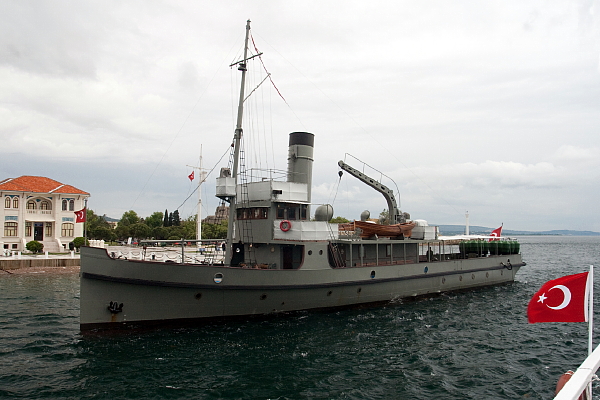 Replica of the Turkish Ottoman minelayer Nusret
---
8 Dec 16 - Award of LS&GC medal
Congratulations to PO(D) J P Harvey, PO(D) P J Hill and LS(D) M G Platts on being gazetted for the award of the Long Service & Good Conduct medal.
---
7 Dec 16 - Gentlemen Who Lunch
Yesterday, our 'Not Quite the Last of the Summer Wine Trio' of Barlow, Holloway and Hoole joined other members of the Ton Class Association (TCA) for their Portsmouth area Christmas lunch at the Royal Maritime Club. I may have been a tad overdressed this year.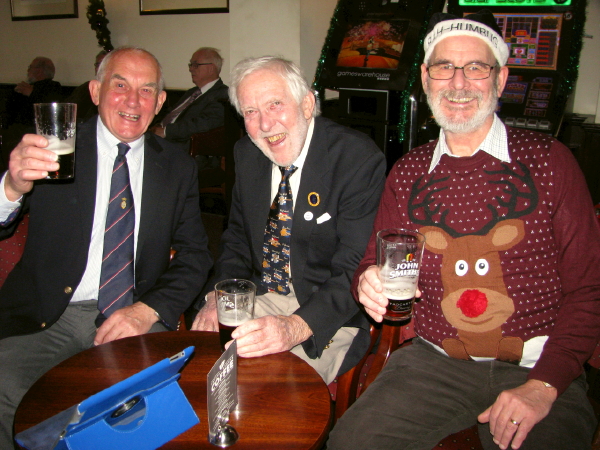 These photos were taken before attendees pulled crackers, donned funny hats and generally let their hair down. Our trio probably helped lower the tone by an order of magnitude.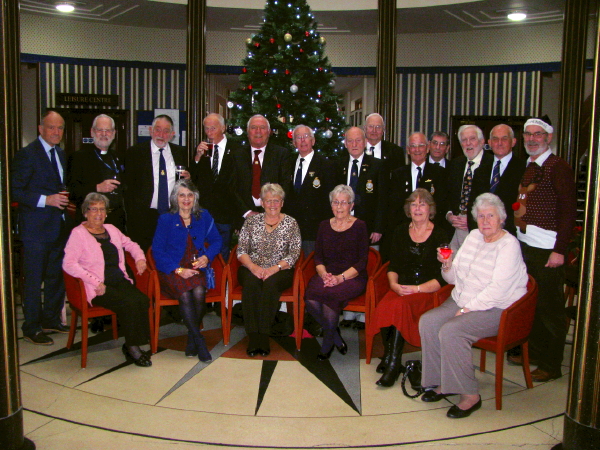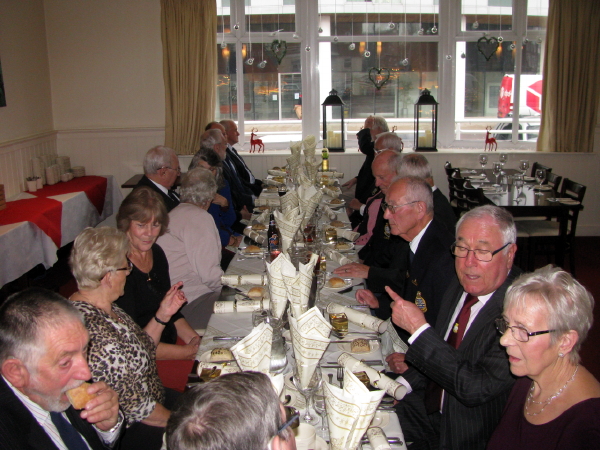 Many thanks to TCA Stores Officer Laurie Johnson for organising such an enjoyable event to kick off the festive season.
---
6 Dec 16 - RN Diving Heritage: HMS Safeguard follow-up
I am grateful to ex-CD Peter Gallant for this contribution:
"Hi Rob,
Your entry for 24 Nov 16 featured the Diving School at HMS Safeguard, Rosyth. I enclose a photo taken during Navy Days in the mid-1960s. It shows a mix of CDs and ships' divers.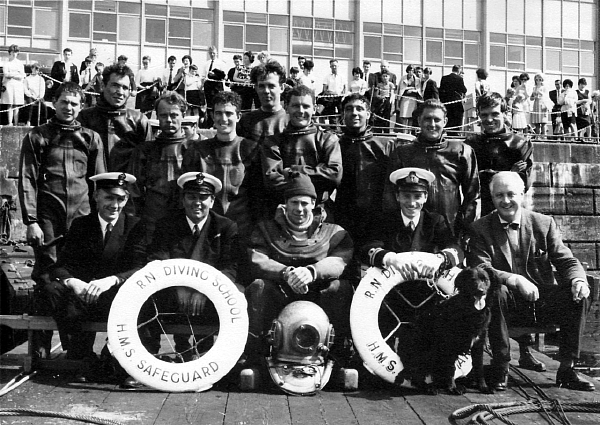 Back row: Stu Grainger (CD), Wilbur Dodds (SD), Charlie Kempson (CD1), Dave (Tanzy) Lee (CD),
? (ShD), Pete Gallant (CD), ? (ShD), Pete Edge (ShD later CD)
Front row: Ken Snowball (CD1), Chief Robbins (Standard Diver 1), ? Standard Diver,
Lt John O'Driscoll (CDO), Retired CDO)
Best regards,
Peter Gallant"
---
5 Dec 16 - Query about gas storage bottle and SABA pressures
I have received this query via the website:
"Dear Sir, or if the incumbent is still Rob Hoole, Hello Rob!
We met some years ago, when I was an RNR Officer, during a 'Naval Control Of Shipping' weekend exercise, I think at Falmouth.
I recently took up the writing of an autobiographical book earlier this year that I had allowed to lapse for some time owing to other pressures and Rob had both previously and kindly filled in some detail for me. A BR 155 circa 1964 edition would be very useful at present, or even access to a copy would be invaluable.
I spent the majority of my lower deck career before being promoted on the SD (AV) list, as a Helicopter Aircrewman/SAR Diver. My RN diving life started in February 1963, when I qualified at Devonport as a SWD [Shallow Water Diver], then later that year, I passed a combined Free Diver-SAR [Search & Rescue] Diver course at Vernon and as the years progressed, Senior Rate Supervisor, to ShDO.
It is amazing what people forget and the few former SARDs with whom I am still in contact are unable, for instance, to recall the working pressure of the UBA bottles. I think it was 6,000 psi, 'Stepped up' with a (manual) booster pump from 4,000 psi in the main storage bottles. I don't remember much more about the details of SABA either, apart from the bottles being very light as they were of spun alloy,
A little help from you professionals of the MCDOA would be greatly appreciated and credits will of course be given.
Aye,
Roger Bigden"
The bottles of Pattern 5561A/5562A (old-type CDBA oxygen/mixture) rigged for Shallow Water Diving or Clearance Diving were charged to 3,000 psi (205 Bar). If you can provide Roger with the full bottle pressure of the 110 m3 (oxygen) and 150 m3 (air) storage bottles and/or the charged pressure of old-type SABA (Swimmers' Air Breathing Apparatus), then please email me via my Webmaster address. I have checked my copies of the BR 155 and BR 2806 Diving Manuals and the information does not seem to be available. If memory serves me correctly, we charged our SABA bottles to 165 bar (2,400 psi).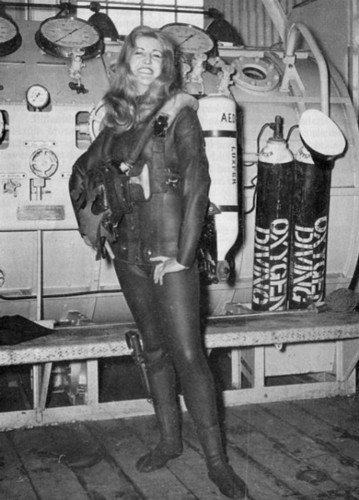 Old-style SABA with 110 m3 oxygen storage bottles
on right at top of mining trials tank in HMS Vernon
Hand-operated booster pump
---
From ex-CD Jim 'Tommo' Thomson:
"Hi Rob,
The fully charged pressure of SABA was 2,410 psi (164 bar). Breathing down one cylinder until breathing became difficult, then equalising from the other cylinder, surface after second equalisation.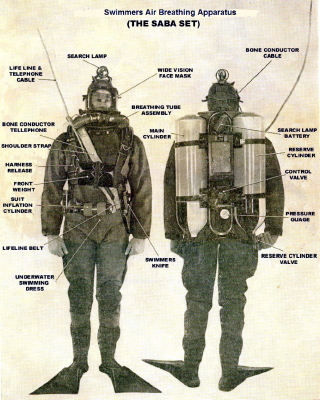 The 150 cu ft air supply bottles were 164 bar.
SDDE bottles were charged to 3,000 psi (200 bar).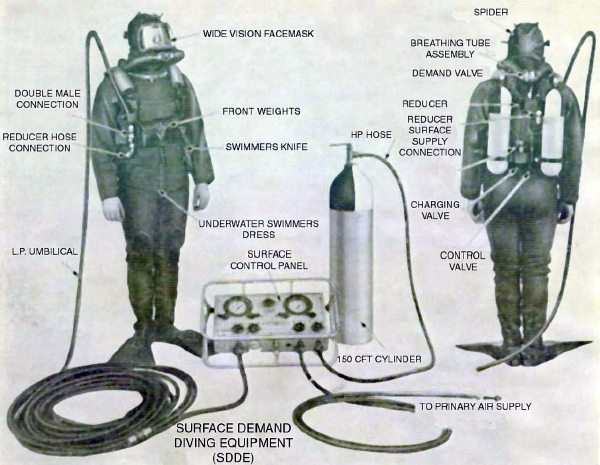 The 4012 reducer on SABA and SDDE, had to be serviced by the Tiffy Divers. Complicated bit of kit.
The supply cylinder volumes for O2 and mix gas were in cu ft, NOT cu metres. Supplied at 3,000 psi (200 bar) then booster pumped after equalising to 200 bar.
Breathing set twin O2 cylinders, were 1.84 litres, a single being 0.92 litres.
Old style CDBA volume 3.94 litres charged to 200 bar.
If I have made any errors, the head is getting older.
Best regards,
Tommo"
---
4 Dec 16
Happy 90th Birthday to William Lebeter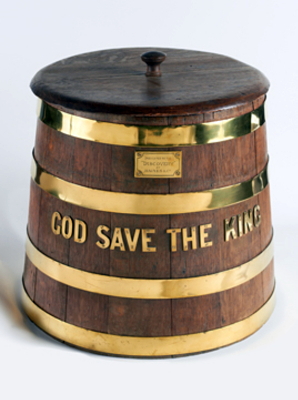 See entry for 3 Dec 16.
---
From Jim Bryce:
"Hello Rob,
On behalf of members of the World Naval Ships Forums, would you please pass on our good wishes to William Lebeter on his 90th birthday. Those little ships were just as important as larger members of the fleet and the role they played ensured that the other members of the fleet, and support vessels, could operate safe from the danger of mines, in all areas of operation."
---
From Colin Newcombe:
"Happy birthday. All the very best.



"
---
From MCDOA member David Carey:
"Happy 90th birthday, Bill! You and my father, Vincent, shared many wartime experiences and would have some very similar memories to recall over a tot or two: he was in HMS Valiant when you were both off the beaches at the Salerno and Anzio landings in 1943; then, when you were in the 7th MSF, he was in the 6th in HMS Lightfoot, on D-Day and the days directly after the landings: you were even in adjacent swept channels (5, 8 and the Spout)!
Then, when you served in HMS Rifleman, in Force 155, together you swept the same minefields off Trincomalee, Penang, Malacca Straits and Singapore. My dad passed away in 2002, sadly, aged 82 but, like you, he was a lifelong member of the Algerines Association, so I'm sure you must have met each other at some time and I hope that this dit will bring back the happier memories of those days…"
---
From Terry Gosling:
"Happy birthday. BZ"
---
From Ken Rutherford:
"Happy birthday, William Lebeter! All the best."
---
From Terry McKinley:
"Happy birthday."
---
From Paul Cavanagh:
"Happy birthday, Bill. Splice the mainbrace.


"
---
From Russ Sellars:
"Have a great birthday, Bill. Sippers, shippers."
---
From Chris Doonan:
"Happy birthday, William. We appreciate your service. Have a great day."
---
From Bob Dean:
"Happy birthday, William. I hope you have a great day. I know quite a few ex-Algerine men, especially those who run the association. I will have a tot for you."
---
From Norman Thoroughgood:
"Happy birthday."
---
From Graham Charlton:
"Happy birthday, mate."
---
From John Harvey:
"Happy birthday."
---
From Mick Atkinson:
"Have a great day on your birthday, William, even if it's only to wet your lips. Up spirits!"
---
From John Rawson:
"Cheers, Bill. Up spirits!"
---
From Shaun Bailey:
"From an old Ton Class rating, happy birthday, William. I hope you have a brilliant day!"
---
From MCDOA member Colin Dodd:
"Happy birthday and thank you for your service."
---
From Dan Archer:
"Happy birthday and best wishes, William. Bottoms up!!!"
---
From Eamon 'Ginge' Fullen QGM:
"All the best on your 90th. Enjoy your tot of rum on the day.
Regards,
Ginge"
---
"Happy birthday, William. Have a great day."
---
From Ian 'Scouse' Fleming:
"Happy birthday, William. Respect to you, Sir, from the Gibraltar Clearance Diving Element."
---
From John Crook:
"Many happy returns for the 4th, William."
---
From Robert Staniforth:
"Happy 90th birthday."
---
From MCDOA member Nick Stanley:
"Happy birthday, William"
---
From Terry Heald:
"Happy birthday, shipmate. Have a good day. Enjoy."
---
From Colin Hamilton:
"Happy birthday, matey!"
---
From Tony Ray:
"Happy birthday from an ex-HMS Jewel."
---
From Nick Lee:
"Happy birthday, Bill! Make sure your tot is 90 proof on Sunday!"
---
From James Baxter:
"Happy birthday, Bill. 'Sandy bottoms!' to another great shipmate when I have my TOT tonight."
---
From Allan Brown:
"Happy birthday, Bill. I will be drinking a tot in your honour on Sunday. Up spirits!"
---
From Frank Robson:
"Have a great day with many more to come. UP SPIRITS!"
---
From MCDOA member Phil Ireland DSC:
"Happy birthday, shipmate William. Thank you so much for your service. Hope you have a lovely celebration."
---
From John 'JJ' Forbes, member of the Royal Engineers Bomb Disposal Officers' Club (REBDOC):
"Happy birthday, William, from the sapper contingent diving school."
---
From Francis Frank Murphy:
"Happy birthday, William. Up spirits!"
---
From Phillip Woodland:
"Happy 90th birthday on the 4th December, William. Here's to your tot time and looking to your 91st."
---
From Stephen Baxter:
"Happy birthday, William. Tot time I think."
---
From Jim McIntosh:
"Happy birthday for the 4th. Hands to minesweeping stations. Out sweeps..."
---
From Bob Maddison:
"All sweepers together. Have a good birthday, William."
---
From Vernon Tubman:
"All the best, William, for the 4th from Tyne RNA, 90 years young. I will raise a tot to you. Salud!"
---
From David Michie:
"Happy birthday, William. Splice the Mainbrace!

"
---
From Mick Fellows MBE DSC BEM*
"Happy birthday, William. From one old Algerine shipmate (HMS Acute) to another."
---
From Sam Cook:
"A very happy birthday, William Lebeter. Thank you for all you did. Have a tot. You deserve it."
---
From Bernard Foster:
"Happy birthday, William. I will have a tot of Myers rum and salute you on the 4th."
---
From Richard Conway:
"Happy birthday, mate. Have sippers on me."
---
From MCDOA member 'Brad Vincent', author of Far from Breaking Waves:
"Happy birthday, William Lebeter. Thanks for your service, shippers!"
---
From MCDOA Vice Chairman & Webmaster Rob Hoole:
"Hello William. Many happy returns of the day on behalf of the Minewarfare & Clearance Diving Officers' Association. You should be very proud of your daughter Sue."
---
3 Dec 16 - 90th birthday of a Second World War minesweeper veteran
I have received this request via the website:
"To whom it may concern,
My dad, William Lebeter, is a member of the Algerines Association. As he approaches his 90th birthday (4 December), I wondered if you would be prepared to send him some form of birthday greeting. His sight is failing and he drinks very little rum nowadays but he chats animatedly about his time spent during the Second World War in SE Asia including Ceylon and Singapore. He also speaks about the camaraderie and friendships he formed in the Royal Navy.
I would be so grateful. He lives in Nottingham and is also on Facebook under his name.
Yours hopefully,
Sue Lebeter (daughter)"
I have since ascertained that William served in HMS Orestes, HMS Acute and HMS Rifleman.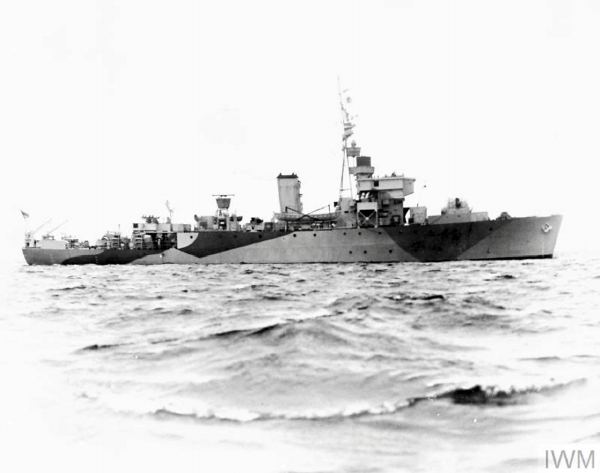 HMS Orestes - One of the Algerine class minesweepers in which William Lebeter served
© IWM (A 20671)
This partial account of the Algerine class minesweepers of the 18th MSF, including HMS Orestes, is taken from pages 141-144 of Fleet Sweepers at War by Jack Williams:
18th Minesweeping Flotilla
The second Algerine flotilla to be formed was the 18th MSF. First to be completed and to work together were HOUND, HYDRA, READY (SO) and LOYALTY, sweeping in Lyme Bay in mid-1943. All had had some experience working up with other flotillas (either Halcyon or Bangor). In August they were joined at Harwich by COCKATRICE, ORESTES and ONYX, who had been sweeping with the Halcyon 1st MSF at Londonderry. Also joining to complete the flotilla was RATTLESNAKE.
The first operation for the 18th MSF was Operation 'Starkey'. READY, HOUND, HYDRA, ONYX, LOYALTY and COCKATRICE joined the Bangor 9th MSF (SIDMOUTH SO) to sweep in the English Channel in the hope that the Luftwaffe would be lured to attack, and the RAF would be able to have a go at them. In the event it never happened and the operation was discontinued. However whilst still engaged on 'Starkey' the flotilla came under fire from German coastal batteries at Griz Nez. Several shells fell near HYDRA, one of which caused considerable damage to her bridge and wireless aerials on the mast and several of the crew were wounded including the captain... <snip>
Operation 'Neptune' - Normandy
After undergoing boiler-cleans and the necessary repairs after some months at Iceland, the flotilla began to prepare for the big event - the invasion of Normandy. Exercises were held to accustom the flotilla to sweeping at night and working with landing craft. Early in May the 18th took part in one of the main exercises, along with the Algerine 6th MSF, - Fabius II - for Assault Force G to which the flotilla had been allocated for the invasion. Later in May HOUND (acting SO) led LOYALTY, ONYX, HYDRA, ORESTES, COCKATRICE and a newcomer STORMCLOUD, temporaily attached, on a sweep off Newhaven. During the sweep an acoustic mine exploded under the stern of STORMCLOUD, causing considerable damage. LOYALTY took her in tow back to Portsmouth where she remained under repair and took no further part in 'Neptune'. For the invasion, the 18th MSF, with the danlayers DOON, EGILSAY, HORNBEAM and JUDE and three MLs, were allocated Channel Number 6 ahead of 'G' Force to Gold Beach in the British Eastern Sector. During their sweep on the night of 5/6 June they swept 22 mines, one of the few flotillas to encounter any mines.
The initial sweep over, the flotilla remained in the Normandy area for several weeks, periodically returning to Portsmouth. On 14 June RATTLESNAKE was damaged by a near miss from a mine exploding close by her port side and was retired to Chatham for repair. Replacing her were two BAMs, PYLADES and STEADFAST, and a few days later both READY and HOUND had to leave the area because of defects. In addition to sweeping during the day the flotilla were called upon to protect the anchorage area. With other sweepers they formed a protective ring which became known as 'the Trout Line'. On the night of 7/8 July an attack by human torpedoes was repelled by ORESTES whose Oerlikon gunners accounted for several of these, but not before the flotilla suffered the loss of PYLADES. She was hit in the stern and sank very quickly along with a number of her crew. The previous night two other BAMs, MAGIC and CATO of the 40th MSF, had also been sunk by the human torpedoes with heavy loss of life. During the night of 20/21 July HOUND and ORESTES picked up survivors of the destroyer ISIS, sunk whilst on patrol in the western sector.
During August the flotilla continued sweeping, mainly LL and SA for magnetic and acoustic mines. On 22 August READY, HOUND, HYDRA, LOYALTY and RATTLESNAKE were sweeping on passage back to Portsmouth when LOYALTY's sweeps parted. The remainder continued on passage leaving DOON with LOYALTY recovering her sweep. Steaming at 16 knots to catch up with the flotilla, LOYALTY was hit by a torpedo fired by U-480. Within four minutes LOYALTY capsized and sank with the loss of her captain and 18 ratings. Replacing her was TANGANYIKA, and the flotilla continued sweeping off Le Havre for some more weeks, before re-forming at Harwich in the middle of October.
The next operation for the 18th MSF was to assist in Operation 'Cinderella' - the attack on Walcheren and Westkapelle by Royal Marines. The task of the sweepers was to sweep a clear channel for the big guns of the battleship WARSPITE and the monitors EREBUS and ROBERTS, who would bombard Walcheren before the landings. Following this operation six ships of the flotilla, READY, ORESTES, TANGANYIKA, HYDRA, ONYX and COCKATRICE, arrived off Ostend on 10 November to begin another sweeping operation, but because of bad weather were unable to anchor. After six laps up and down HYDRA hit a mine and the explosion broke her back. She was very badly damaged and all movable top weight was jettisoned. Both the motor boat and whaler were lowered and unfortunately drifted away. Sadly the five men in the whaler were drowned when the whaler capsized in the surf. HYDRA was towed into Sheerness but was found to be beyond repair and became a Total Loss.
The flotilla continued sweeping throughout the winter of 1944/45 in spite of the fog and bad weather encountered. Towards the end of April 1945 the 18th, with FELICITY of the 10th MSF temporarily attached in exchange for CHEERFUL, became part of Force C of Fleet sweepers and Auxiliary sweepers whose task it was to clear the channel into Hamburg and Cuxhaven - Operation 'Dropkick'. The sweep completed on 4 May and CHEERFUL remained with the 10th MSF until the end of June. After escorting the first convoy into Hamburg, ONYX, RATTLESNAKE, COCKATRICE and TANGANYIKA joined with the 10th MSF (COURIER SO) for Operation 'Fireball' - the sweep, mainly LL and SA for influence mines, to open up the port of Rotterdam. This completed, the flotilla remained in the area for more sweeping, and in August moved to Harwich where they were joined by a newcomer, MANDATE, one of the first to be commissioned post-war. The rest of the year was spent sweeping off the East Coast.
With the war in Europe now over the work of the flotilla changed to that of mine clearance and after necessary repairs and refits had been carried out the 18th MSF joined the Plymouth Command in March 1946 to begin the task of clearing the thousands of mines surrounding the UK.
HMS Acute - One of the Algerine class minesweepers in which William Lebeter served
© IWM (FL 142)
This partial account of the Algerine class minesweepers of the 12th MSF, including HMS Acute, is taken from pages 138 -141 of Fleet Sweepers at War by Jack Williams:
Operation 'Torch' - Invasion of North Africa
On 22 October 1942 the flotilla, without ALGERINE who had fouled her propeller with her sweep, sailed from the Clyde as part escort of Convoy KMS 1 - a slow troop convoy heading for the invasion of North Africa (Operation 'Torch). ALGERINE followed a few days later and, with the Halcyons HUSSAR and SPEEDWELL, joined the flotilla at Gibraltar. The flotilla swept ahead of the invasion force to Algiers, arriving there on 8 November, after which the flotilla were assigned to patrol and local escort duties. Early in the morning of 15th November ALGERINE, whilst on patrol off Bone with ALARM, was torpedoed by the Italian submarine Ascianghi and sank with the loss of all her officers and more than 80 of her ship's company.
The 12th MSF continued working in the area; CADMUS being particularly active and coming under heavy air attack off Bougie, and later picking up 211 survivors from the bombed troopship Narkunda. On 4 December CADMUS attacked a surfaced submarine off Djedjelli and rammed her as she attempted to dive. However the submarine escaped. ALBACORE was also heavily bombed but suffered only slight damage from near misses. Early in January ALARM was damaged by bombs whilst alongside at Bone, and a few days later,after being beached, she was again attacked. This time she received a direct hit and was written off as a total loss. The following week ACUTE was damaged when a torpedo hit a propeller blade and she required dockyard repair at Gibraltar. This left only CADMUS and ALBACORE, with the Halcyons SPEEDWELL and HUSSAR, to continue sweeping and escorting convoys along the North African coast. On 29 January CADMUS assisted the antiaircraft ship POZARICA, torpedoed by aircraft, into Bougie after taking off many of her wounded.
Operation 'Antidote' - Sweep along N. Africa coast
In April CIRCE and ESPIEGLE arrived from the UK to replace the casualties of the flotilla, and shortly after the new Senior Officer ship arrived. This was FANTOME under the command of Captain John Boutwood RN. On 9 May the flotilla, including the attached HUSSAR, were joined at Bizerta by the Bangor 13th MSF (Cdr.L J.S. Ede in RHYL SO) and Operation 'Antidote' commenced. This was the clearance of a passage through the Galita and Sicilian channels as far as Tripoli. At the same time as previously described in the chapter on 'Bangors', the 14th MSF (CROMARTY SO) began sweeping westward from Alexandria to Tripoli. Progress for the 12/13th MSFs was very slow, due to large numbers of anti-sweeping devices being encountered. So bad were these that on one occasion every sweeper engaged had lost their gear whilst still in the minefield. On 20 May the flotilla suffered another loss when FANTOME had her stern blown off when a mine exploded in her gear close under her stern. CADMUS towed her into Bone, and after temporary repair she was sailed back to UK but was never repaired and was a total loss. ACUTE took over as leader and by 7 June the sweep was completed, 256 contact mines having been cut and destroyed. The 12th MSF's share was 166. Also in June further replacements arrived from UK in the form of FLY (taking over as SO under Captain Boutwood) and MUTINE.
Operation 'Husky' - Invasion of Sicily and Operation 'Avalanche' Salerno
The flotilla were soon in action again, this time for the invasion of Sicily Operation 'Husky' - which took place on 12 July. In appalling weather conditions FLY, MUTINE, CADMUS and ESPIEGLE swept the approaches to Beach 'West' while ACUTE, CIRCE and ALBACORE joined with Bangors of the 14th MSF to sweep the eastern sector. The initial sweep being successfully completed, the flotilla remained in the area for a couple of weeks carrying out A/S patrols and escorting convoys to Malta or Bizerta. From Tripoli the flotilla, joined by the 13th MSF, sailed to sweep ahead of yet another invasion force - Operation 'Avalanche', the first landings on the mainland of Europe at Salerno. Although the Italian Government had surrendered on 8 September, the invasion the next day was met by heavy bombing by the German Luftwaffe. The sweepers also came under heavy fire from shore guns, but there were no casualties. In his report the Senior Officer, Captain Boutwood, drew attention to a number of problems encountered by the minesweepers, and this report formed the basis for the future success of the biggest minesweeping operation of the war - at Normandy. The 12th MSF remained in the area until 18 September by which time they had accounted for 135 mines.
This was the start of a long association between the 12th MSF and the west coast of Italy which continued through to the middle of 1946 when the flotilla finally left the Mediterranean. Next area for sweeping for the flotilla was the Bay of Naples, the port falling to the advancing Allies on 1 October after which the flotilla were based at Capri. Sweeping in support of the army and for the bombarding British and American cruisers and destroyers kept the flotilla very busy during the following months. More often than not the sweepers came under heavy fire from shore batteries, particularly in the Gulf of Gaeta area, and also from regular visits by the Luftwaffe. CADMUS suffering slight damage from a near miss on one occasion. By the end of December 1943 the flotilla had swept a staggering 770 mines since their arrival in the Mediterranean just 13 months previously.
Operation 'Shingle' - Landing at Anzio
January 1944 saw the flotilla preparing for Operation 'Shingle' - a landing at Anzio ninety miles north of Naples and about 30 miles south of Rome. Assisted by two Algerines of the 19th MSF - RINALDO and WATERWITCH - and two Bangors of the 13th MSF - BUDE and ROTHESAY - the flotilla swept the main channel for the invasion force during the night of 21/22 January 1944. The invasion sweep completed the flotilla returned to their base at Naples. From Naples they were to continue sweeping northwards from Anzio up as far as into the mouth of the River Tiber for the next few months. In addition to clearing channels the flotilla were often engaged on particular operations in support of the bombardment warships. During the period January to May, the flotilla were augmented by the loan of sweepers from the other Algerine flotilla which had entered the Mediterranean in December 1943 - the 19th MSF of RINALDO (SO), ROSARIO, WATERWITCH, BRAVE and SPANKER. When not working with the 12th MSF, the 19th flotilla, joined in March/April by three more - the Canadian built ships ARIES, ANTARES and ARCTURUS - were engaged in mine clearance around Malta. On 11/12 April ACUTE (acting SO), ESPIEGLE, CIRCE and SPANKER (from the 19th MSF) carried out a sweep over known enemy minefields south west of Anzio and cut five mines. The following week the same sweepers extended their sweeping northwards into the mouth of the River Tiber. So close where they to the shore that it was possible to see vehicles along the promenade at Lido di Roma from the sweepers with the naked eye, and which brought German mobile guns to fire at the sweepers. The sweepers then retired for a time but then returned to continue sweeping.
On 20 April the same four sweepers, with the attendant trawler danlayers ST KILDA and HORNPIPE, left Naples to again sweep the western approach channel off Anzio, which again took them into the Tiber area. Sweeping began the next day and continued on 22 April, the sweepers carrying out anti-submarine patrols at night. On Sunday 23 April - St.George's Day - more mines were swept and at 1400 the sweepers finished for the day. As they got their sweeps in, an explosion occurred at the stern of CIRCE. She had caught a mine in her sweep and had hauled it inboard. Several of the crew were killed or injured and her stern compartments were flooded. ACUTE and SPANKER raced to help her and it was decided to tow her the 100 miles back to Naples. With ACUTE and SPANKER secured on either side and ST KILDA towing at three knots and ESPIEGLE escorting, the crippled CIRCE eventually arrived back at Naples. Subsequent repair at Taranto took seven months. On 11 May FLY, CADMUS, ACUTE, ESPIEGLE, ALBACORE, with SPANKER and ROSARIO (of the 19th MSF) carried out a night sweep off Gaeta in support of the final offensive mounted on Monte Cassino and the 30 mile front of the Gustav Line, which for some months had held up the advancement of the Allied armies. During the next two days the sweepers swept close inshore off Gaeta in preparation of a bombardment by the the British cruiser DIDO and American cruisers BROOKLYN and PHILADELPHIA. During this sweep the flotilla came under heavy gunfire from coastal batteries at the eastern end of each lap as they came to less than a mile from the shore.
At the end of May the flotilla completed the Naples to Anzio channel through the Gulf of Gaeta, cutting 89 mines. After the fall of Rome on 4 June the flotilla with Bangors of the 13th MSF and the 28th Motor Launch Flotilla swept the approaches to the port of Civitavecchia which fell to the advancing Allied troops on 13 June. The flotilla then carried out the sweeping of the anchorage area for magnetic and acoustic mines. Gradually the flotilla moved up the coast, in a race against time for the sweepers to keep up with the Allied advance, but so successful were they that at one time the flotilla were actually ahead of the advancing troops. On 14 July the 12th MSF joined forces with two other flotillas - the 19th and the 13th MSFs - to clear a channel to the port of Leghorn (Operation 'Lobster'). On 25 July the channel was declared cleared and the port was open to shipping. The operation to clear the Anzio to leghorn channel had taken six weeks, involving three flotillas of Fleet sweepers, numerous danlayers, MMS, BYMS and MLs, covering a total area of 234 square miles and accounting for 250 mines. During the early part of the sweeping the flotilla had come under the fire of 'Anzio Annie' and in the latter stages under the fire of 'Leghorn Lizzie'. For the next couple of months the flotilla continued sweeping off the west coast of Italy and raised their total of mines swept to 1013, which occasioned the congratulations of the Supreme Allied Commander (Mediterranean).
On 22 October the flotilla were ordered to Greece to assist the Algerine 5th MSF which had suffered the loss of two of that flotilla through mines. ACUTE, ALBACORE, ESPIEGLE and MUTINE were joined by two of the 5th MSF, SKIPJACK and TRUELOVE, and began sweeping on 1 November off Skiathos and into Salonika. During this sweep the flotilla had their first encounter with German 'Oboe' mines - designed to explode shortly after being cut and reaching the surface, usually just as the following sweeper was passing. This often resulted in minor internal damage and both MUTINE and ACUTE received some damage. The flotilla continued sweeping in the area for the next few weeks, often working with the 5th MSF (WELFARE SO), with periodic visits by individual ships to Malta for repair or boiler-clean. On 17 December FLY, ALBACORE and MUTINE joined with six of the 5th MSF to sweep through the Dardanelles to ensure a swept channel for a fleet of major warships carrying Sir Winston Churchill and President Roosevelt to a meeting with Stalin at Yalta. Because of bad weather sweeping was held up and Christmas was spent at Mudros. When the sweep restarted on 1 January 1945 ACUTE and ESPIEGLE replaced FLY and MUTINE. During the next few days a channel 19 miles long and two miles wide was swept and 52 mines accounted for. The weather during this sweep was described as 'stinking' but because of the importance of the operation it had to continue. There was an interesting occurrence when ACUTE went aground on the Turkish coast, but fortunately she was towed off before an international incident could arise. The 12th MSF continued sweeping off Greece for the next couple of months; in four and a half days accounting for 187 mines when clearing the Thermia and Doro channels, and a few days later clearing a minefield which yielded another 131 mines. On 23 March, after a brief respite for repairs and rest at Malta, the flotilla - ACUTE, ALBACORE, CADMUS, CIRCE and ESPIEGLE - returned to Naples and then back north to Leghorn. At Genoa the 12th relieved the Algerine 8th MSF and on 9 May ACUTE became the first major warship to enter the anchorage at the port.
With the war in Europe now ended, the flotilla was engaged in mine clearance mainly in the Leghorn/Genoa area until leaving for Malta in March 1946. In April ESPIEGLE left the flotilla to join the 5th MSF, and the remainder FLY, ACUTE, CADMUS, ALBACORE, CIRCE and MUTINE returned to the UK. During their time in the Mediterranean the 12th MSF had accounted for 2,395 mines and 320 obstructions - a magnificent achievement indeed!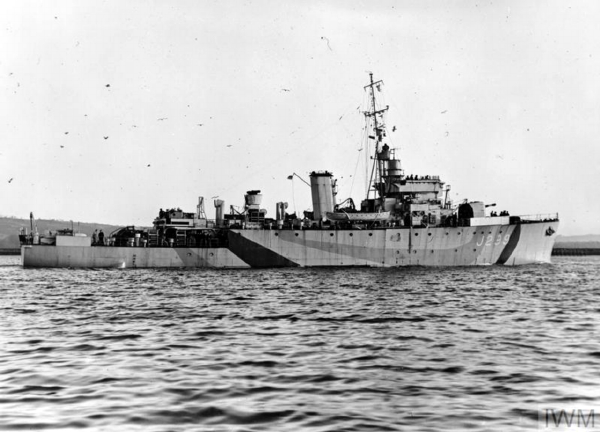 HMS Rifleman - One of the Algerine class minesweepers in which William Lebeter served
© IWM (FL 18071)
This partial account of the Algerine class minesweepers of the 7th MSF in the Far East, including HMS Rifleman, is taken from pages 149 & 150 of Fleet Sweepers at War by Jack Williams:
...The ships of the 7th MSF spent most of December and January 1945 at various dockyards, undergoing repairs and refits as part of their preparation for service with the British East Indies Fleet based at Colombo (Ceylon). By mid-February all the flotilla were at Falmouth or Portland ready for the passage out to the Far East. On 17 February the first to leave - PINCHER, RECRUIT, RIFLEMAN and PLUCKY - sailed from Falmouth escorting a convoy of LSTs bound for Gibraltar. At 0855 on 23 February as the convoy was in sight of Cape Trafalgar, a lookout in PINCHER reported what he thought was a periscope. The Asdic confirmed the contact and PINCHER turned and headed towards the enemy at full speed. As PINCHER neared the expected position the conning tower of a submarine appeared and to everyone's astonishment the crew came pouring out and leaping into the sea. By this time PINCHER had opened fire with her 4-ins and RECRUIT was joining in the shooting. However the U-boat (later found to be U-300) was already sinking and the sweepers, including RIFLEMAN, began to pick up survivors. Four officers and 37 crew were rescued and put ashore at Gibraltar. Subsequently it was learned that U-300 had been damaged two days earlier by the Armed Yacht EVADNE and her captain had decided to scuttle her when confronted by the sweepers.
The others of the flotilla sailed singly or in pairs at various times in the last weeks of February, in company with others as part of convoy or escort. FANCY and SQUIRREL had the enviable task of towing an Admiralty Floating Dock which foundered in the Bay of Biscay and damaged SQUIRREL so that she had to return to Plymouth and couldn't leave again until mid-April. On arrival at Malta FANCY left the 7th MSF and was re-allocated to the 19th MSF in the Mediterranean. By 14 April PINCHER, PLUCKY. RECRUIT. CHAMELEON, VESTAL, PICKLE (SO) and RIFLEMAN were at Colombo and a few days later sailed for Akyab, Burma. On 29 April the flotilla with the 37th MSF (Royal Indian Navy Bathursts) and a host of auxiliary sweepers and danlayers (the whole minesweeping force known as Force 65) sailed to take part in Operation 'Dracula', the assault to recapture Rangoon from the Japanese. Sweeping began on 1 May of the approaches to Rangoon and the big warships and troopships arrived the next day. Rangoon was recaptured without any fighting and the battleships and cruisers were not required. In fact the Japanese had already left the city on 29 April, but of course this was not known to the invasion force.
Loss of SQUIRREL and VESTAL
During May and June the flotilla took the opportunity for essential repairs and minor refits to take place in the delightful surroundings of South Africa, at Durban or Port Elizabeth. This meant that the only available ships on 19 July were PLUCKY (acting as SO), PINCHER, VESTAL, SQUIRREL and RIFLEMAN, and they sailed that day to take part in Operation 'Livery', an offensive sweep off Phuket Island, Siam, supported by the battleship NELSON, the cruiser SUSSEX, two carriers AMEER and EMPRESS, and four destroyers. Acting as danlayers for the 7th MSF were the RIN Bathursts PUNJAB and DECCAN. Sweeping began on 24 July and having swept eleven mines in the previous three laps, the flotilla were about to start their fourth lap. As they began this lap a mine exploded in PLUCKY's sweep causing her to haul out of line. SQUIRREL following was unable to get into clear water and hit a mine which exploded under her forepart. She was very badly damaged and obviously sinking so the order to 'Abandon Ship' was given. The others of the flotilla took on board survivors and one of the destroyers sank her with gunfire. Seven ratings were killed or died later and fourteen ratings and three officers were injured. Sweeping resumed the next day and continued on 26 July. A further 24 mines were swept. During the morning a group of Japanese 'kamikaze' planes attacked the force, and slightly damaged SUSSEX and AMEER for the loss of three aircraft. This was the first such attack on the British East Indies Fleet. Later that day the planes returned and this time obviously intended to press their attack. Despite heavy fire from the supporting warships, the planes made for the minesweepers, busily minesweeping and keeping a straight course and unable to take evasive action in the minefield. One of the aircraft made straight for VESTAL and there was a tremendous explosion as the plane crashed onto the upperdeck, amidships aft of the funnel. The order to abandon ship was given and PUNJAB went alongside to take off survivors and the wounded. More than twenty men were killed or missing, and many others injured. VESTAL was sunk by gunfire and a torpedo from the destroyer RACEHORSE. In just three days two ships and many shipmates had been lost and it was a sad return to Trincomolee a few days later. VESTAL and SQUIRREL were the two transferred from the 6th MSF.
On 15 August 1945 PLUCKY, RIFLEMAN, RECRUIT and PINCHER joined Force 155 (6th MSF and RIN Bathursts), left Colombo and swept through the Malacca Starits ahead of the British East Indies Fleet, the first time for a British warship since the tragic loss of PRINCE OF WALES and REPULSE. On 30 August they swept the approaches to Penang for the cruisers CLEOPATRA and LONDON and the battleship NELSON on board which the surrender of Penang was signed. On 4 September the flotilla swept the cruiser SUSSEX into Singapore for the surrender. The war in the Far East was now over and the 7th MSF spent the next few months clearance sweeping in various areas, mainly Penang and the Banka Straits. There were several changes to the flotilla during that time - newcomers MICHAEL and MINSTREL joining in February 1946. In July the original six of the flotilla sailed for home and by September all had paid off and the 7th MSF was disbanded.
I have alerted certain people about Sue's request but it would be wonderful if other readers of this website participate too. Send me your greetings via FB message or my MCDOA Webmaster email address and I will publish them for William and his daughter Sue to see.
---
2 Dec 16 - More ordnance dredged up off Portsmouth
The Portsmouth News contains this article describing today's disposal, presumably by members of Portsmouth-based Southern Diving Unit 2 (SDU2) of a six-inch shell dredged up off Portsmouth.
---
1 Dec 16 - Funeral of Lt Cdr Ian Morton RN
It was good to see so many naval uniforms, all worn by RNR personnel including a Captain, at Ian's funeral at the Oaks Crematorium in Havant yesterday (see entry for 17 Nov 16). Other attendees included MCDOA past-Presidents Chris Massie-Taylor OBE and Colin Welborn, MCDOA founding Chairman David Sandiford and his wife Pauline, MCDOA members Doug Barlow and his wife Jill, Roger Davies (who joined BRNC Dartmouth with Ian as a fellow SD officer), Brian Dutton DSO QGM and his wife Audrey, Dougie MacDonald and your humble Vice Chairman Rob Hoole with my wife Linda as well as Mine Warfare Association (MWA) Chairman Dixie Dean MBE. Other familiar faces included Cdr Paul 'Paddy' Murnane MBE, Cdr Kevin Kinsella QVRM and Lt Cdr David Ranger. Paul 'Yorky' Tudor, who served with Ian in the Portsmouth Area Clearance Diving Unit (PACDU), was the only non-MCDO Clearance Diver present. The congregation was completed by members of Ian's extended family and their many, many other friends.
Mourners entered the chapel to the sound of The Skye Boat Song sung by Laura Wright before the casket was borne in. The Rev'd Colin Noyce, Chaplain to the Ton Class Association (TCA), then welcomed attendees and led the prayers of penitence. We then sang the Naval Hymn (Eternal Father) before Colin read from John, Chapter 14, verses 1-6 (In My Father's House are Many Mansions). Ian's younger son Michael then delivered a brief tribute to his father before his elder son James, a former serving Royal Marines officer, delivered this eulogy:
A Eulogy to Dad
(by James Morton)
On behalf of Dad and the whole family, thank you all very much for coming to say goodbye to my father, celebrate his life and wish him well as we send him on his way.
Born in 1948 in Irvine, Ayshire to Betty and Jon Morton. Dad was the eldest of three children, his brother James, and sister Josie. His parents told him at 15 that he should join the services; just pick one they said. Of course he chose the Senior Service, the Royal Navy.
Tragically, his brother James was killed in a road traffic accident at the tender age of 18. He would decide a number of years later that I should be named after him. His parents struggled to cope with the loss and chose to make a fresh start in New Zealand, taking his younger sister Josie with them to Auckland. Their plan was that Dad would transfer to the New Zealand Navy. However, by this time he had met Elizabeth Margaret Anderson at the Pavilion Dance Hall in Ayrshire. Dad was 20, and Mum was 18. She was a trainee sick children's nurse whilst Dad was now a communicator in the Royal Navy. The problem was that he was based in Portsmouth. Every weekend without fail, he would jump in his Mini Cooper and make the 12-hour trek to see mum, driving through the night and sleeping in his car. If the Matron hadn't given Mum a pass, she would often have to sneak out through the window to see him.
Mum lived in West Morton St. She went to Morton Academy, and got married on the 2nd November 1972, in Morton Parish Church to Ian Morton – surely that was fate. They could only get married on a Thursday, as Mum's parents owned a small shoe shop and it was half-day opening every Thursday. Typically Scottish, they didn't want to lose any trade! They moved at the end of the month to Portsmouth, where they built a life and made many new friends. Aunty Jacqui and Uncle Steve, John and Di. They had myself and younger brother just 18 months apart.
Although away a lot with the Navy, he was a great father, and we both have very many happy memories growing up. Things that I will remember: fantastic holidays, teaching us to swim, sail and windsurf. Watching him on his windsurfer; pretty easy to spot, not just his size but the large mickey mouse sail that he had got from somewhere – no one else had one of those?
Although he was given elocution lessons in the Navy, his Scottish accent would always come back after a couple of drinks, Burns night and when he crossed the border back into Scotland. He also had a particularly strange Indian accent when he ordered a curry. Painfully deaf – most of it I'm sure was selective …watching him frustratingly blue tooth his iphone to his hearing aids His cycling lycra, a joy for all to see All of the things a Dad to should help with – our education, the clubs and sports events he took us to – fixing bikes, cars, houses, advice – he always had something valuable to add and worth listening to.
One father's day dinner after the port had gone round – he challenged 30 Royal Marines Officers in their 20s to mess rugby – Dad was 55. Not in peak physical condition, but game nonetheless. Great family BBQs. His love for whiskey, but reluctance to share the good stuff. The strange surprises over the years that he arranged for Mum: 40th - a block of kitchen knives, 50th - a chimenea that he proudly wheeled up from the bottom of the garden. Popping out for milk and coming back having bought Mum a small sports car
But his best and crowning moment, after a couple of whiskies one night in the Plockton hotel, near the Isle of Skye – he bought a house. Naturally, Mum was furious but, actually, this became a fantastic holiday home where they shared many special memories and made many more new wonderful friends – such as Ian and Mary.
He was my inspiration and mentor for joining the Royal Marines and making it as an officer. I only found out recently that when I was in Iraq and Afghanistan he visited the Chapel every day – something he never shared with me.
Everything he did, he did not for himself but for Mum and for the rest of the family. A great grandad or 'Grumps' to the children, he loved his grandchildren Chloe, Maddie, Evie, Annabelle and Sammy. A truly great character: kind, patient, compassionate, loyal, sincere and many more. I hope that between us we have inherited just some of your wonderful qualities.
Devoted to mum and the whole family, you spoilt all of us and I know that you were Immensely proud of all our achievements. We will all miss you so very much, but I know that you will be walking alongside each and everyone of us, but especially Mum.
God bless you Dad. We love you always,
I then provided these words about Ian and his time in the Royal Navy:
Ian Morton – The Navy Days
(by Rob Hoole)
Funerals can be daunting, sombre events but naval funerals tend to be uplifting occasions, leavened with joy and humour because we are not just friends but family, reunited to remember not only bad times but also great times with one of our own who has gone on ahead of us. I can think of no other profession outside the military, and especially the Navy, where so many people stay in touch with each other from the day they join a particular service or branch, in the flower of their youth, until the day they die. Even after years of separation, they can pick up comfortably from where they left off. That's true family and it's a wonderful thing.
This quality applies particularly to the close-knit Minewarfare & Diving community that I, and others here, shared with Ian. Perhaps it is because of the small ships in which we rubbed shoulders while bouncing around the oceans of the world, or the diving & bomb disposal teams in which we relied on each other for our very lives. Ian's passing will certainly leave a yawning gap in our family photograph as evidenced by these tributes on Facebook. There are seven columns of them from those who knew and served with Ian, and some from those who didn't but share in our grief anyway.
James has already said what an outstanding family man Ian was at home. He also referred to Elma's parents' stereotypically Scottish parsimony. This was not a trait shared by Ian who was a cheerful optimist and generous to a fault. I will testify to this later but in the meantime, think of a male version of Sandra Bullock in 'Miss Congeniality'. Ian got on with everyone.
Of course there is proper family and Linda and I have had the privilege of knowing Ian's devoted wife Elma through her work as a children's nurse at QA. So many were the occasions we committed our children into her care, particularly our son Gareth after he had suffered yet another greenstick fracture after being karate-kicked by his little sister Carolyn, that we were worried about Social Services taking an interest. I'm sure we have Elma to thank for the fact that our children are now enjoying healthy adulthood as well-confirmed 30-somethings. Ian, with justifiable pride, also brought his sons James and Mike to our Association's annual dinner where my own son Gareth warmly greeted Mike with whom he had worked in the past.
Junior Seaman Ian Morton joined the Royal Navy at HMS Ganges, the Boys' Training Establishment at Shotley Gate near Ipswich in Suffolk, as a 16-year-old in 1964. He went on to specialise as a Tactical Radio Operator, or what we call a 'bunting tosser', versed in communicating by voice, signal flags, semaphore, flashing light and morse. He must have gained his love of small ships from serving in the TON class minehunters HMS Gavinton (1968-70) and HMS Bossington (1971-73) and it is particularly appropriate that Colin Noyce, the Chaplain of the Ton Class Association, is conducting this service because Ian didn't stop at those.
Ian's potential for greater things was recognised while he was a rating. When he became a Signals Communications Yeoman, a Petty Officer rate, he was selected for training at BRNC Dartmouth to become an officer in 1978. After service in HMS Maxton (1978-79) and a brief period at HMS Mercury, the RN Communications Training establishment near Petersfield, Ian qualified as a Minewarfare & Clearance Diving Officer at HMS Vernon in 1981 with Martyn Allen, George Cairns, Tom Chambers, David Hilton, Rennie Miller, Simon Nicholson, Nick Stanley and Royal Norwegian Navy officer Geir Gade.
Commodore Nick Stanley, our National Military Representative at SHAPE, sent this message the day before yesterday:
"RIP Ian. I very much regret I won't be able to escape commitments in Belgium to attend the funeral of my LMCDO '81 course-mate."
As an MCD officer, Ian went on to serve in HMS Brinton (1982), at HMS Vernon as DIVO2 (1983-85), in HMS Hurworth (1986), Captain Weapons Trials & Assessment based at HMS Vernon (1987-88), HMS Quorn (1989-90) and he was OIC of the Portsmouth Area Clearance Diving Unit based at HMS Vernon (1991-93) before training Royal Saudi Naval Forces personnel to operate their Al Jawf class minehunters at sea (1994-96). He served at HMS Drake in Plymouth (1997) before leaving the RN but he was later employed in Full Time Reserve Service as the Support Manager at HMS King Alfred, the RNR unit in HMS Excellent (1999-2005). He was then employed in the same post for a number of years as a Civil Servant.
Ian seemed to be everywhere I went, whether it was Portsmouth, Falmouth, Weymouth, Portland, Rosyth, Faslane or Kyle of Lochalsh. One night in 1991, we even took cover from Iraqi Scud missiles together in a requisitioned airport terminal at Riyadh in Saudi Arabia at the start of Operation GRANBY, the first Gulf War. Ian was on his way back to the UK after taking a ship-keeping crew out to Bahrain to look after a minehunter for a short spell while I was headed in the opposite direction after being pier-head jumped to join the Senior Naval Officer Middle East's staff on board HMS London somewhere in the Gulf.
We had many a yarn together, often over a beer or two, and I particularly remember empathising with him about training certain foreign students when he visited HMS Osprey at Portland where I was a liver-in at the time.
Like Doug & Jill Barlow and many others here, Linda and I have enjoyed the company of Elma and Ian at various social events including mess dinners and balls at local naval establishments. In more recent times, Ian has even joined our 'Not Quite the Last of the Summer Wine' trio for the occasional sail (or bar opening while moored to a buoy in Fareham Creek).
As I promised earlier, here is a story that illustrates how Ian wasn't stereotypically 'careful with money' like Elma's parents but was, instead, generous to a fault and incredibly optimistic. It was about 25 years ago. I was in the Kings Arms in Weymouth with some other members of our MCD community. I can't remember whether they were officers on LMCDO course, an Advanced Minewarfare Course or a bunch of divers. It doesn't really matter. Ian happened to join us and everyone bought a round until it came to his turn. We all looked at him expectantly.
Ian said he hadn't any money on him but told us to carry on and order our drinks while he went off to draw out some cash. We subsequently ordered a round and it came to about £12.
On Ian's return from the ATM, the barmaid asked him for his money. "Fiddlesticks!" said Ian (or words to that effect). "I didn't think it would be as much as that. I only drew out a tenner."
That, ladies and gentlemen, is what I call optimism!
Five Bells, old friend! Your work here is done and it's time to rest. I hope I've done you justice.
We then reflected while listening to Shania Twain's From This Moment On. Colin Noyce then provided the Words of Comfort and Prayers before a Royal Marines bugler playing The Last Post and Reveille with a minute's silence in between. Colin then delivered the Commendation before family members touched Ian's casket for a final farewell. This was followed by the Committal and Final Blessing after which we left the chapel to the sound of Andrea Bocelli and Sarah Brightman singing Time to Say Goodbye.
Most of us then repaired to HMS Nelson's wardroom to raise a glass in Ian's memory and enjoy a buffet lunch.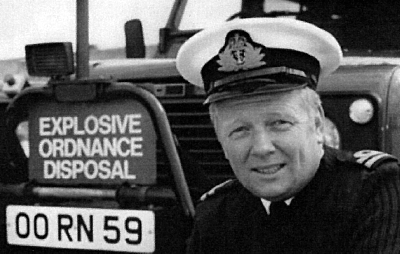 Lt Cdr Ian Morton RN
(25 May 1948 - 16 Nov 2016)
---
From Capt Colin Welborn RN, MCDOA past-President:
"My dear Rob,
What a splendid turnout to-day for Ian and his family. James, Michael plus you, hit the mark with your very fitting reflections of a husband, father, grandfather, Yeoman, RN Officer and 'one of us'. Thank you - the RM bugler rounded off a perfect send-off.
Take care.
Warm regards,
Colin"
---
I am grateful to MCDOA member Dave Stanbury for this news from the Mine Warfare Operational Training Centre (MWOTC) at HMS Collingwood:
Good morning. Please see attached the MWO 16/02 & MHD 16/01 course photo, taken on the 'Mine Deck' at HMS Collingwood, by Keith Woodland, the HMS Collingwood photographer, on Thursday 24 November.
LS(MW) Richardson won the Milford Haven Award for Top Academic and Top MHD Student. Lt Cary won the BAE Systems Trophy for Top Academic and Top MWO Student.
I am currently piggy-backing fellow MCDOA member Ben Piper (2i/c MWOTC), basically 'on job training', and will be relieving him at the end of this term.
Congratulations to all concerned.
The funeral of MCDOA member Ian Morton, who died aged 68 in Raigmore Hospital, Inverness on 16 Nov, will take place tomorrow (Wed 30 Nov) at The Oaks Crematorium, Havant at 1130 with a reception afterwards in the Wardroom, HMS Nelson (see entry for 19 Nov 16). Despite my encouragement, Ian was not a member of the Ton Class Association but the service will be conducted by the TCA's Chaplain, the Rev'd Colin Noyce.
Donations in memory of Ian may be made payable to Raigmore Hospital Intensive Care Unit or Respiratory Unit c/o Meridian Funeral Services 252 Havant Road, Drayton, Portsmouth, Hampshire PO6 1PA. Telephone: 023 9222 1299.
Hope this finds you and family well.
Colin Welborn called me on Sunday to inform me of the sad news. Regrettably I will not be able to make the funeral.
Ian was a kind man and good company who always had a word of encouragement. He joined my Long Course in Oban and was my buddy on a dive to 54m off Lochaline; a steady and reassuring companion. My thoughts and prayers are very much with his family at this very sad time.
"RIP Ian. I very much regret I won't be able to escape commitments in Belgium to attend the funeral of my LMCDO '81 course-mate."
"RIP dear Ian, a colleague and always very nice man. I too much regret I'm unable to make it to Ian's funeral, being tied to the mid-week drum beat up here in Rosyth, standing by QNLZ. I'll raise a glass to Absent Friends on Wednesday evening."
I recently made contact with Roger 'Jan' Meecham, a former Ordnance Armourer now living in Wellington, New Zealand. He qualified as an SWD (Shallow Water Diver) at the RN Diving School on Manoel Island in Malta in 1957 for service with the Mediterranean Fleet's Torpedo & Anti-Submarine Experimental Warfare Establishment diving team at Kalafrana. Among his other achievements, he manufactured a homemade recreational diving set consisting of a low-pressure cylinder and a converted Submarine BIBS (Built In Breathing System) regulator, rebuilt from scavenged parts.
Roger runs a blog and I found these stories particularly entertaining. I hope you do, too:
I have received this email from MCDOA member Mike Gillam who qualified as a CDO in September 1955:
Many thanks for compiling the list of QDD, CDO, MCDO & MWO Courses & Course Officers [see Branch History section]. It brings back many memories.
I note that the list includes a few people from other navies. Should it not also include those on the course that I was detailed off to run September to December 1955 at HMS Defiance, the old Wilcove Camp on the Cornish bank of the Tamar? I may have their names somewhere among my files but these are from memory.
As I remember, the course members insisted on being photographed fully fitted and finned!
Twenty-seven years after Mike's experience above, I ran OLMCDO '82 which comprised a Bangladeshi Navy officer a Royal Malaysian Navy officer and two Singaporean Navy officers, one of whom knew FDT Datchet's sister ship in Singapore where she was built. We used much the same diving kit as Mike's course; only the shapes of the (pre-DSSCCD) CDBA facemasks and fins were different. The Chief Instructor was Bob Oulds QGM and the second dickies were Thomas 'Ned' Kelly and Charlie Smithard, both since deceased. The students were all delightful characters who responded well to training.
I would gladly include foreign/international LMCDO courses in the website's list if given access to the Course Book I remember from my time as LTO. Who has it now?
I was not aware of any Second World War naval bomb & mine disposal officers still surviving after the demise of my old friend Lt Noel Cashford MBE RNVR in January 2011 so I was delighted to receive this email earlier this month via my Webmaster address:
I am trying to track down as much information as possible about my grandfather, Temp Sub Lt Eric Worsley MBE GM RNVR. He is 102 (born 9 Sep 1914) and still going although getting increasingly frail.
His service included the Med and then over to the South China Sea. I am keen to fill in gaps and to try to discover more.
I saw in a review from some years ago of a Noel Cashford book that Lt Cdr Hoole thought that Cashford was the last surviving BDO from the war.
Grandpa has always been very modest and quietly spoken about his time. I would very much like to put together as much detail as possible for him and to show his great grandchildren (eight and another on the way!). Is there anyone in your organisation I could speak to? I don't know if you have access to photographs or unit histories that I could use for research.
Additionally, if Lt Cdr Hoole is still actively involved I would value the opportunity of speaking to him.
I have since spoken with Nick on the telephone and ascertained that he lives in Leeds and his grandfather lives in Hull.
Thanks for your email. What an interesting history Eric Worsley has had, and the story behind his distinguished decorations must be interesting, but unfortunately I don't think I can add much to what you already have.
The Navy List for 1946 does not list him and he had probably left the Service by then, but the previous one for October 1945 indicates that he was then a Lieutenant RNVR - seniority as Lt 16/10/1940 GM MBE, so he was a Lieutenant for about five years and not a Sub Lt.
I attach some scans of the 1945 Navy List showing the officers serving in HMS Glory. He appears in the first column of the third page, five up from the bottom. He may find it interesting to remember the names of some of his shipmates.
I am afraid that is the best I can do from the records I hold.
Rob copied me in to your e-mail. Unfortunately the only references I can find relating to your grandfather are the London Gazette entries shown here:
I am at the National Archives tomorrow so I'll order up the file, ADM 358/3169 - HMS Collingwood: 18 June 1943; air raid, and will see if it provides anymore details (I have an interest in BD so now my curiosity has been piqued!). Will let you know if I find any more info relating to your grandfather.
I had a look at the file about the 18 June 1943 air raid on HMS Collingwood but it mainly comprises details of casualties. This page provides a little info:
Good luck with your research.
The first image shows the entrance into Hong Kong through the early morning mist in April 2016. It is still painted white. Mike isn't sure when this was first done but the reason was to enable ships to locate the entrance easily and not stray into Chinese waters. Old Hong Kong sailors, especially MCMV navigators, will remember this essential navigational feature.
This photo shows Hong Kong naval base (now the PLA military base). The building emblazoned with the star is known locally as the 'Upside Down Gin Bottle'. Lower left is the old operations room, offices and the wardroom; then the gap where the graving dock was; then the building to the right which was the medical centre, accommodation block, etc.
Large ships, such as County Class destroyers, used to berth right in front of these buildings which is now Lung Wo Road. The basin is now Tamar Park.
This was Victoria Harbour in 1962 looking from the opposite direction, prior to land reclamation, with the former HMS Tamar buildings, interjacent graving dock and Tamar Basin (both now filled in) highlighted in red.
This model of the original Hong Kong naval base is in the Hong Kong Maritime Museum. When the dockyard, shown in the lower half of the image, was closed and reduced to a naval base and Connaught Road was built, the rubble from the old buildings was used as infill to the graving dock at the very top of the photo, helpfully right next to the small orange light reflection.
These photos from my archives show HMS Tamar's Victoria Basin in the late 1970s. It has now been filled in and overbuilt and the Tamar buildings on the jetty middle right are those shown in the photos above.
Elsewhere in the Hong Kong Maritime Museum is this display of diving helmets.
Thanks, Mike, for some very interesting photos.
Incidentally, the 'Upside Down Gin Bottle' featured in the March 1979 issue of Navy News after its completion as the new headquarters for British Forces in Hong Kong.