---
30 Apr 18 - John Herriman expounds on the Open University
Today's issue of the Daily Mail contains the following article in which MCDOA member John Herriman expounds on the benefits of the Open University for service personnel (see entry for 19 Sep 17 in News Archive 59):
Sorry my essay is a bit late, I was being shot at!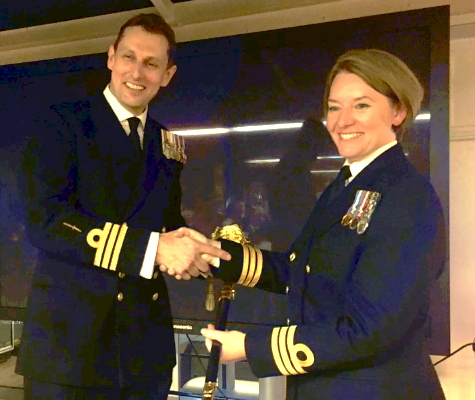 John Herriman relinquishing Command of HMS President last September
---
29 Apr 18 - Diving Hassocks
I am grateful to MCDOA member Steve Gobey for this contribution:
"Rob,
A pleasant surprise I experienced this week may be of interest to fellow members. Just a short walk from the Kennet and Avon Canal is a lovely church in the Wiltshire village of Bishops Cannings. It has a spire that dominates the surrounding countryside and is in effect a mini Salisbury Cathedral. However, inside on the pews is a very eye catching array of handcrafted needlework hassocks. There are several with Armed Forces insignia but I was amazed to see two like this!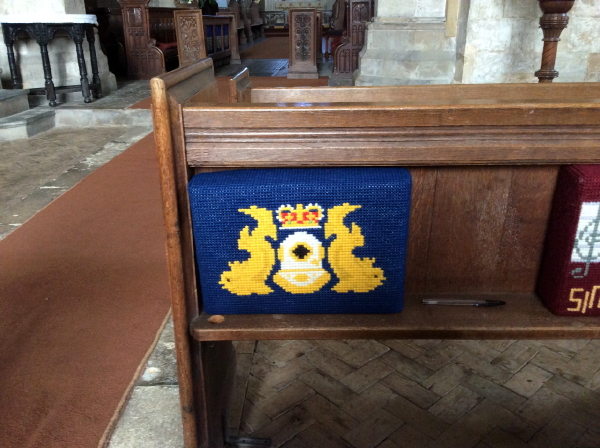 Why here? Who? What?
Then the penny dropped (a halfpenny at a time I have to admit - I blame advancing years!). Ah! Now I remember who lives just down the road/canal in Devizes.
Sure enough on the backs were the names of the creators and donors, Alan and Sarah Padwick! Well worth a detour if anyone is in the area. By sheer coincidence there is also a very nice pub (The Crown) right alongside the church!
BZ Alan and Sarah for such beautiful work and a wonderful moment.
Yours Aye,
Steve"
---
28 Apr 18 - Arrangements for the funerals of Lt Cdr Brian Frank Dutton DSO QGM RN and Sandy Sanderson
The funeral of MCDOA member Brian Dutton will take place at 1600 on Wednesday 23 May at Portsmouth Cathedral with a reception afterwards at the nearby Royal Naval Club & Royal Albert Yacht Club (see entry for 23 Apr 18). No flowers but there will be donations in lieu to one of the charities Brian supported.
The funeral of former DEODS EOD Technical Information Centre (EODTIC) custodian Sandy Sanderson will take place at 1000 on Monday 21 May at Thames View Crematorium, Gravesend (see entry for 19 Apr 18).
---
From MCDOA member David Bartlett MBE:
"Dear Rob,
Would you please pass on our apologies to Audrey as we will not be able to attend Brian's funeral. You will all be in our thoughts.
Thank you. Take care.
Regards,
David and Dorothy"
---
27 Apr 18 - A plea from the late Brian Dutton's son Bernie
I have received the following request from Bernie, one of the recently deceased MCDOA member Lt Cdr Brian Dutton DSO QGM's three sons. I am hoping that a Daily Telegraph obituary will result.
"Hi Rob,
I'm trying to find some photos of Dad 'in action' working or just posing in in his diving gear for his obituary. Could you please ask if any of his friends and colleagues in the Association have any they would be happy to share. I would be very grateful.
As an update, we are still awaiting a coroner's report before we can arrange a funeral.
Regards,
Bernie Dutton"
Can anyone help, please?
Incidentally, I am appending tributes to Brian to the entry for 23 Apr 18.
---
26 Apr 18 - More news from HMS Ledbury
HMS Ledbury (MCM2 Crew 5) has tweeted these messages:
26 Apr 18 - MCM2 Crew 5 in HMS Ledbury were delighted to welcome Captain Mine Warfare Diving and Fishery Protection and Warrant Officer Naval Service onboard. Capt MFP took the opportunity to present awards and a Long Service and Good Conduct Medal.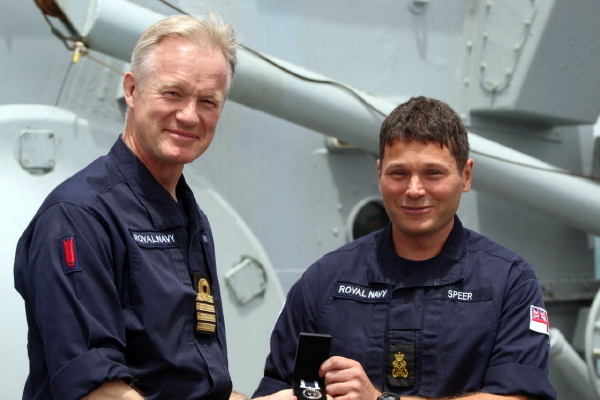 Capt MFP (MCDOA President Roger Readwin) presenting LS&GC medal to PO(D) Gavin Speer
26 Apr 18 - Royal Marines from 42 Commando embarked in HMS Ledbury for Force Protection Exercises. Maritime Security while at sea on Defence Ops in the Gulf.
26 Apr 18 - In recognition for their hard work, the CO of HMS Ledbury has awarded crew members during Defence Ops in the Gulf - Engineer of the month is Eng Tech (WE) Skelly, Warfare of the month is AB(MW) Dore and the Wholeship Award to PO(D) Speer.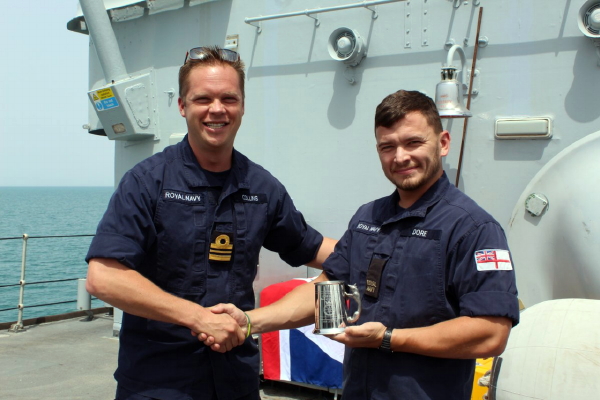 AB(MW) Liam Dore receiving his Warfare Specialist of the Month award from the CO of HMS Ledbury
Click on the linked dates to see all associated images.
---
25 Apr 18 - Recent tweets
Click on the linked dates to see the many excellent photos and videos associated with the tweets:
Capt MFP
19 Apr 18 - Welcoming home Crew 8 in HMS CATTISTOCK this week was a timely reminder of the first class support our families & friends deliver to the Naval Service - thank you to you all.
Commander SNMCMG2
23 Apr 18 - Sailing from La Spezia with Automomous Underwater Vehicles and scientists from NATO Centre for Maritime Science and Experimentation (CMRE) embarked. The vehicles carry sonars to detect mines on the seabed and can send back data during the mission.
HMS Bangor (MCM1 Crew 2)
24 Apr 18 - Officer of the watch manoeuvres help Royal Navy personnel to develop their ship handling skills. Here HMS Bangor operates in close company with the Qatari Navy ship Huwar, testing the ship's handling and communications. A highly successful visit to Qatar.
24 Apr 18 - Qatari Navy sailors were welcomed on board HMS Bangor for training serials and capability tours - part of the Ship's mission to promote regional stability and enhance relations with UK's partners/allies promoting partnerships. A mini reunion too.
23 Apr 18 - 10 of the ship's company attended the Royal Naval Association (RNA) Qatar, St George's and RAF100 Ball. Thank you very much to the RNA for a fantastic evening, everyone had an amazing time.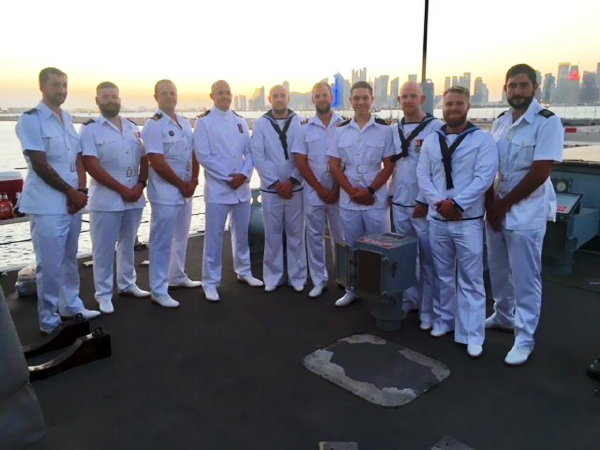 23 Apr 18 - The view from HMS Bangor at 0500 as she prepared to go alongside in Doha ahead of an exciting Defence Engagement visit.
HMS Brocklesby (MCM2 Crew 3)
21 Apr 18 - 5 weeks later BROC has passed OST! Thank you FOST. BROC Back To Business firing HMG.
HMS Middleton (MCM2 Crew 2)
24 Apr 18 - Weapons Engineers from HMS Middleton preparing the 30mm cannon for a practice firing. Engineers working hard in the Year Of The Engineer to ensure the gun goes bang if it needs to.
23 Apr 18 - Marine Engineering Technicians from HMS Middleton working in 40 degree heat in the engine room to conduct repairs on the high pressure air compressor.
HMS Enterprise (COMSNMCMG1)
24 Apr 18 - Meet MUSCLE and BLACK CAT. They look a bit like torpedoes, but they are actually sophisticated underwater minehunting vehicles belonging to CMRE, the NATO marine scientific research body. If we innovate, we can take the sailor out of the minefield. Dare To Think Different.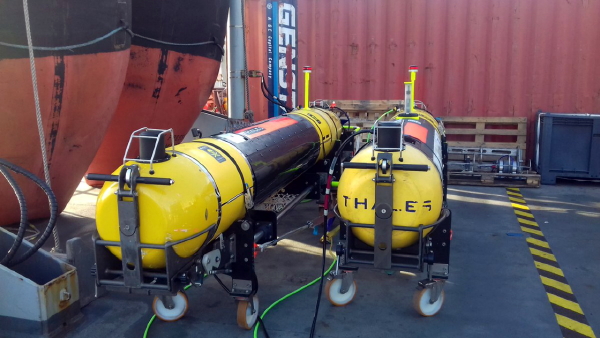 RN in Scotland
22 Apr 18 - Reunited with our friends from Railway Touring who supported last year's Jellicoe Express in Kyle for the return to Inverness. HMS GRIMSBY just visible at the end of the platform!
Navy Lookout
23 Apr 18 - RN Mine Countermeasures Vessels working exceptionally hard - 9 out of 13 deployed.
HMS Pembroke, Shoreham, Hurworth, Brocklesby, Ramsey on Joint Warrior. HMS Bangor, Blyth, Ledbury & Middleton in the Gulf.
HMS Cattistock only just home from a NATO Baltic deployment.
Ian Cameron
22 Apr 18 - HMS Pembroke M-107 passing Gourock outbound from Faslane for start of Joint Warrior.
---
24 Apr 18 - HMS Ledbury celebrates Queen's 92nd birthday in Bahrain
HMS Ledbury (MCM2 Crew 5) has tweeted this message:
24 Apr 18 - A proud moment. HMS Ledbury performs ceremonial sunset at the British Embassy in Bahrain to honour Her Majesty the Queen's 92nd birthday.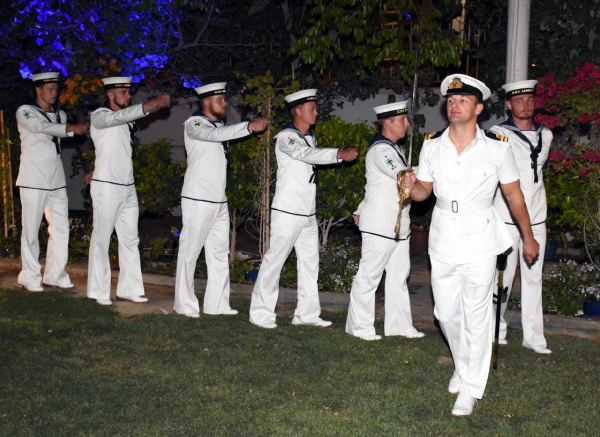 Click on the linked date to see all associated images.
---
23 Apr 18 - Death of Lt Cdr Brian Frank Dutton DSO QGM RN
I regret to report that MCDOA member Brian Dutton passed away at about 1800 this evening. He had been ill for some time.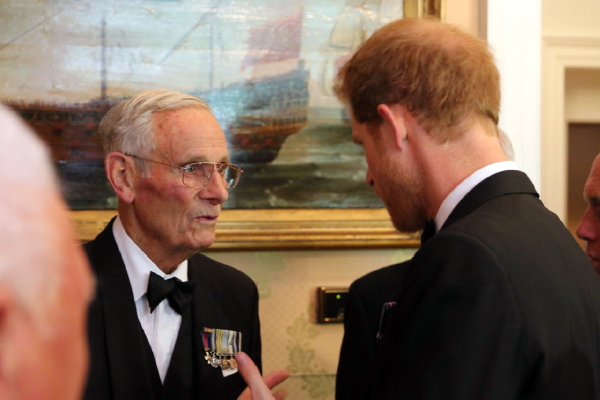 Brian Dutton with Prince Harry at the Vernon Monument 'Falklands 35' Dinner
at Trinity House last July
On 29 April 1975, Brian was gazetted for the award of the QGM (Queen's Gallantry Medal) for gallantry:
Lieutenant Dutton, the Officer-in-Charge of the Portsmouth and Medway Clearance Diving Team and Leading Seaman Brett, a member of the Portsmouth and Medway Explosive Ordnance Disposal Team, boarded the Suction Dredger THE SOLENT moored off Felixstowe at 2100 on 3rd August 1974 to investigate a mine which was immovably jammed in the vessel's drag head. The mine, a Ground Type GD, is the most difficult and dangerous to render safe of all the types used by the Germans in World War II. Because of the location and condition in which the mine was discovered, the normal procedure for rendering the mine safe was not possible.
After Lieutenant Dutton had organised the evacuation of non-essential personnel from the dredger, he and Leading Seaman Brett commenced the difficult task of removing the mine from the vessel's drag head. The damage to the fuse in the dredging operation prevented identification and normal defusing procedure. Although aware that the fuse might be in a highly dangerous state, Lieutenant Dutton and Leading Seaman Brett continued with the task until the mine was eventually freed, lowered to the sea-bed and detonated at 0205 the following morning.
Lieutenant Dutton's skill and calm efficiency and Leading Seaman Brett's courage and devotion to duty during the prolonged operation were in the highest tradition of the Service.
On 8 October 1982, Brian was gazetted for the award of the DSO (Distinguished Service Order) in recognition of service during operations in the South Atlantic.
During Argentinean air attacks on 21st May 1982 HMS ARGONAUT was struck by a 1000 Ib bomb which did not explode. The bomb caused extensive damage and lodged between two missiles in the forward magazine where it was also surrounded by damaged and extremely dangerous ordnance. Lieutenant Commander Dutton, as Officer in Charge of Fleet Clearance Diving Team 1 was tasked to remove the bomb. He decided that it was too dangerous to defuse in situ. Instead he took the decision to lift the bomb from the magazine and hoist it overboard. The task proved extremely complex and hazardous requiring clearance of ammunition from the magazine and cutting through sections of the ship's structure. The operation took the team seven days during which HMS ARGONAUT came under further air attacks. The slightest jar or disturbance to the precise lifting angle would have resulted in an explosion which would almost certainly have caused the loss of the ship.
In spite of these difficulties the bomb was successfully removed, largely due to the skill and ingenuity of Lieutenant Commander Dutton. He displayed staunch determination, steadfastness and courage of the highest order.
Apart from being a former colleague and a staunch supporter of MCDOA activities, Brian was a great family friend whom I first met in the early 1970s while his previous spouse Dorothy was still alive. Having joined the Royal Navy as a sailor, he accomplished much as a rating and officer. After leaving, he was Mayor of Petersfield and Chairman of East Hampshire District Council while performing much charity work, including donating and raising funds towards the erection of the Vernon Minewarfare & Diving Monument.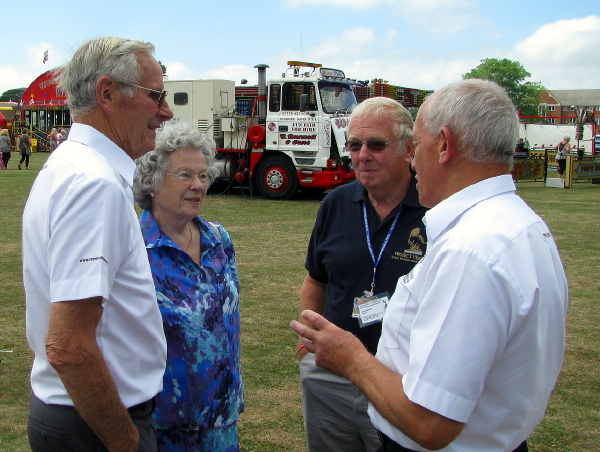 Brian & Audrey Dutton promoting the Vernon Minewarfare & Diving Monument
at HMS Excellent in July 2013
I have talked with Brian's widow Audrey and will be publishing further information after visiting her. In the meantime, I have offered her our community's deepest condolences.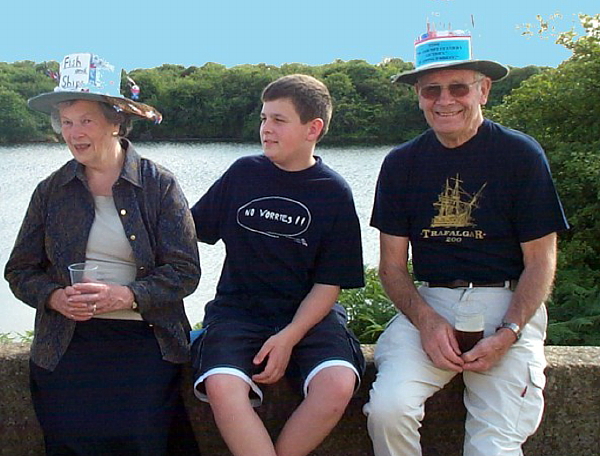 Brian & Audrey Dutton with grandson at an MCDOA Barbecue on Horsea Island in July 2005
---
From MCDOA member Julian Malec OBE:
"Dear Rob,
Brian Dutton was a great man.
He was the oldest on the 1969 MCDO Course by 10 years. He was also the fittest by miles. Brian could run faster backwards than most of us could run forwards. Brian was a real worker, and he became a good friend to us all.
After his great naval career rising from Boy Seaman to Lieutenant Commander DSO QGM, he became Beadle to the Carpenters Livery Company in London, where he remained for 12 years. When he left he was made a Liveryman, and later became a Freeman of the City of London.
He and Dot then moved to Petersfield where Brian became interested in local politics eventually becoming Mayor of Petersfield and then Leader of East Hampshire District Council. Some time later after Dot died, Brian married Audrey and they lived very happily together, and eventually moved from Petersfield to Southsea.
Brian was a "Barnados Boy". His career in the Service, and in retirement, exemplifies what can be achieved from very humble beginnings by absolute integrity and real hard work.
I am so proud to have known him and to have been able to call him a friend.
Yours ever,
Julian"
---
By former RAN CD Dixie Foord:
"Here! here! Admiral Crane.
Brian will always be remembered by me (then a POCD). He (then a Lieutenant) was left to implement the RANTS training system into the then RAN Diving School. He did all the documentation on a ribbon typwriter, then had to sell it to the school. It was a very difficult and unpopular duty to be given at that time and especially to an exchange officer. But he did it thoroughly.
A former PTI and I recall from the lower deck, a very hard working and accoplished officer who during his tenure left a legacy that prepared us for the future.
A fine Royal Naval Officer. I am saddened to learn of his passing.
Dixie Foord"
---
From Vice Admiral Russ Crane AO CSM RAN, former Chief of the Royal Australian Navy:
"Rob,
Thank you for letting us know about Brian. I remember him well both from his time in Australia and my time with the RN. He was an outstanding man in all respects. I certainly held his dedication and professionalism in matters diving and EOD in high regard.
He did an outstanding job during the Falklands campaign. He will be greatly missed by all who knew him.
RIP Brian Dutton. Your job is done.
Russ Crane"
---
From MCDOA member Doug Barlow:
"Dear Rob,
I thank you for your in-depth account of Brian's incredible service career. We both started out at T S Arethusa and our paths crossed many times throughout our service careers.
My thoughts and condolences go out to Audrey and the family at this sad time.
Doug"
---
From MCDOA past-President Colin Welborn:
"Dear Rob,
Deeply saddened to hear of Brian's death. It really marks the end of a significant chapter in the Branch's history.
What a remarkable man: THE consummate Professional and true gentleman who inspired a generation, including me, to simply be the best you can. In later years he was also a very wise counsel for many.
He will be greatly missed. My thoughts and prayers are very much with his family at this time.
Take care.
Warmest regards,
Colin"
---
By Brian's son Frank:
"Last night our father crossed the bar.
Lt Cdr Brian Frank Dutton DSO, QGM.
He joined the Royal Navy as a boy and at 16 was serving in HMS Belfast in 'A' gun turret during the Korean War. He changed branches to become a Club Swinger, rising to POPTI when he took and passed his maths and English 'O' levels and went SD. At the time we'd lived at Lossiemouth and Arbroath. A move to Portsmouth followed. He then served in Bulwark and Albion.
Promotion in the PT branch was dead men's shoes so he changed branches and became an MCDO. He absolutely loved his mine clearance diving work and earned a QGM for a particularly nasty German mine trapped in the jaws of a dredging craft off Felixstowe. He was twice I/C Portsmouth and Medway MCD unit.
In 1982 he received his redundancy notice, MCDOs no longer required. Then the Falklands happened. Redundancy notice in hand he and his team went to the South Atlantic. There they disposed of 8+ bombs dropped into our ships which failed to detonate. The worst was on the Argonaut. It took over five days to remove. For this he received the DSO.
He came back and was made redundant.
Post-Falklands, he once came down to Conqueror and admitted he could not think of being in boats.
He was also wheelman on several occasions for Chatham Field Gun Team in the 1950s.
RIP Dad"
---
From MCDOA member Steve Gobey:
"Hi Rob,
Sad news indeed. Brian took over the RAN diving exchange job in Sydney from me in 1976. It has always been a pleasure catching up with him at the MCDOA Dinners in the years since. A true professional and gentleman. He will be missed.
RIP Brian, it has been an honour to know you.
Talking of Oz, glad you had a great time Down Under and it was good to see the Diving School still looks shiny new and so does Taff! Brought back fond memories of my visit.
Hope you've managed to catch up on the Bob Hawkins Sunday Evening Shows on BBC2!
Cheers,
Steve"
---
From MWA Chairman Dixie Dean MBE:
"Rob,
So very sorry to read the sad news of Brian's passing, a very sad day indeed.
I knew Brian during my time in the Royal Navy and while I never worked for him directly, our paths crossed on many occasions more so lately during events for the Vernon Monument. When I organised the various fundraising events in the early days of Project Vernon, Brian was always a volunteer to assist in whatever we did irrespective of the venue. I found him to be a very kind and caring man who was an avid supporter of the project and what I would call an 'old school MCD' who gained the respect of those who met him or worked with him.
Both as Chairman of the MWA and on a personal level, please pass on my sincere condolences to all his family and close friends.
Kite Down.
Best Regards,
Dixie"
---
22 Apr 18 - Exercise JOINT WARRIOR begins
HMS Pembroke (MCM1 Crew 5) has tweeted these images of MCMVs off Scotland at the start of the most recent Exercise JOINT WARRIOR.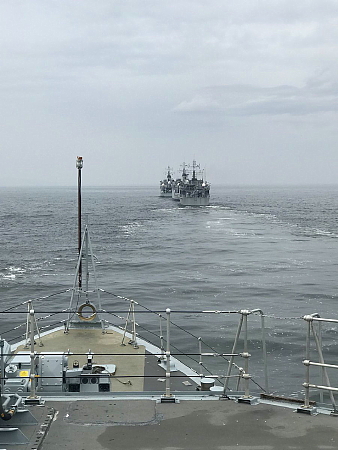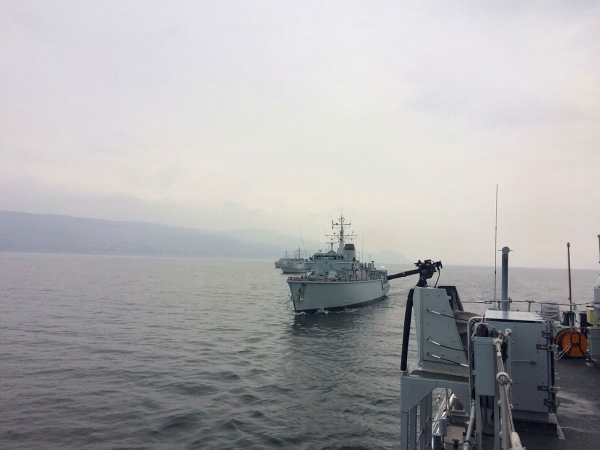 The BBC website has published this article confirming that only one JOINT WARRIOR will take place this year (23 April to 3 May). The exercise has evolved from the thrice-yearly Joint Maritime Course (JMC) which subsequently became NEPTUNE WARRIOR.
---
21 Apr 18 - German Navy acquiring new MCMVs
The NavalToday.com website contains this article announcing that the German Navy intends acquiring 11 new minehunters for its Kiel-based 3rd Minesweeping Squadron. The vessels would be ordered from 2022 for delivery from 2027.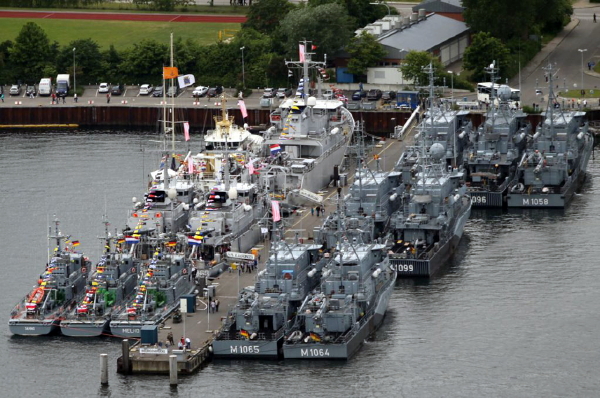 Ships of the German 3rd Minesweeping Squadron at Kiel Naval Base
---
20 Apr 18 - SDU1 deals with grenade in Tavistock
The Princeton Times Gazette website contains this article reporting last Saturday's removal by members of Plymouth-based Southern Diving Unit 1 (SDU1) of a hand grenade left in a woman's bedroom drawer by an ex-partner. It transpired that the detonator had been removed.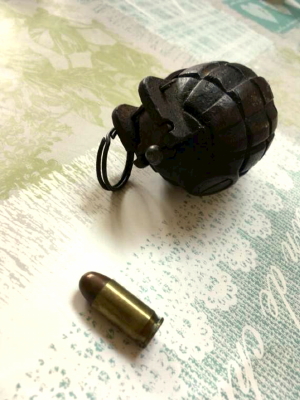 ---
19 Apr 18 - Death of Sandy Sanderson
The death has been reported of Sandy Sanderson (aka Custodian) whom many will remember as running the EOD Technical Information Centre (EODTIC otherwise known as IDIOTIC) at the Defence Explosive Ordnance Disposal School (DEODS) at Chattenden in Kent. He had been ill with cancer for some time and finally succumbed on Tuesday night.
I long relied on Sandy for his friendly advice and valuable information, both while serving and afterwards. In November 2009, he attended the Ouvry 70th Anniversary Commemorative Event on board HMS Belfast and is seen standing third right in this group (see entry for 27 Nov 09 in News Archive 28):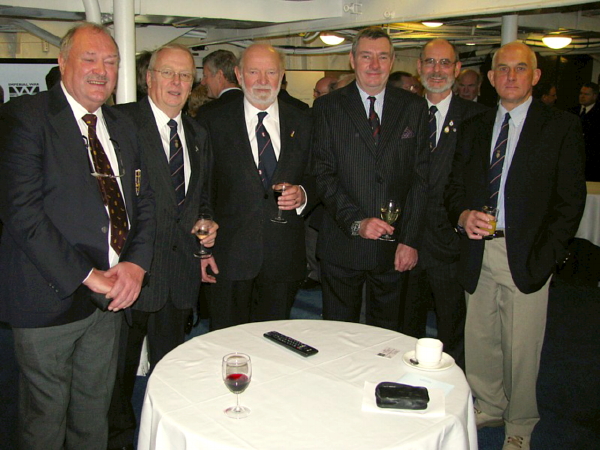 I am sure that all members of our community will join me in expressing our sincere condolences to Sandy's family, close friends and former colleagues. I will publish funeral arrangements as and when they become available.
---
18 Apr 18 - HMS Cattistock returns from Baltic
The Royal Navy website contains this article and the Portsmouth News this article (including video) covering yesterday's homecoming of HMS Cattistock (MCM2 Crew 8) from her four-month deployment in the Baltic with Standing NATO Mine Countermeasures Group 1 (SNMCMG1). MCDOA member Charlie Wheen was superseded by Lt Cdr Chris Hollingworth as Commanding Officer in Antwerp a fortnight ago.
I was on the Round Tower to help welcome Cattistock home: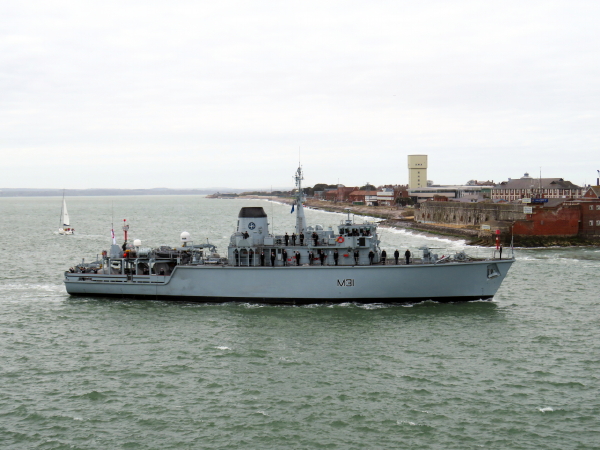 While awaiting Cattistock's arrival, I chatted with Vanessa Silcock, mother of James Silcock, the ship's Navigating Officer. I last saw James when Charlie Wheen hosted MCDOA member Pat Gale (Cattistock's first CO) and me (sister ship Berkeley's first CO) for lunch on board in December (see entry for 12 Dec 17 in News Archive 61).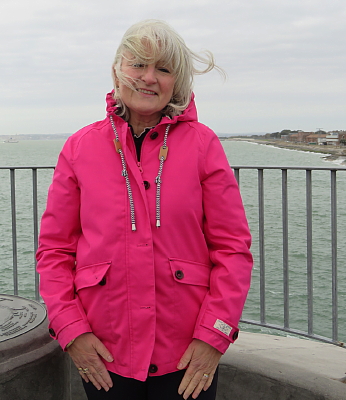 Vanessa is married to Cdre Chris Silcock CBE (ex-HMS Bickington) and I later realised that we had met previously at Thorney Island Sailing Club. In 1982, I was at HMS Vernon when her brother, Rear Admiral Chris Snow CBE DL, underwent his MCMG course before joining HMS Shavington and in 1993 I was his MCMG (CO desig) Course Officer before he assumed Command of HMS Atherstone.
---
17 Apr 18 - SDU1 deals with live ammunition in Cornwall
The Cornwall Live website contains this article and the Plymouth Herald website this article reporting Sunday's securing by members of Plymouth-based Southern Diving Unit 1 (SDU1) of a box of live ammunition found on the shoreline at Vault Beach, Gorran Haven in Cornwall.
Postscript; The Plymouth Herald website has since published this article warning the public to be vigilant.
---
16 Apr 18 - RN, RCN and USN minewarfare in the First World War
The richly illustrated 428 page paperback 'Home Waters - RN, RCN and USN Mine Forces Battling U-Boats in World War I', co-authored by your humble Webmaster and containing a foreword by MCDOA past-President Rear Admiral Paddy McAlpine CBE, is now available from the USA via Heritage Books or Amazon.com at a cost of $74.99 (currently £52.69) including overseas P&P. The book contains a lengthy section on the history of HMS Vernon, including illustrations, and the significance of the Vernon Minewarfare & Diving Monument.
Alternatively, email me via my Webmaster address and I will send you a copy, inscribed if desired, on receipt of £30, including UK P&P. I will donate £10 towards the Vernon Monument for each copy purchased.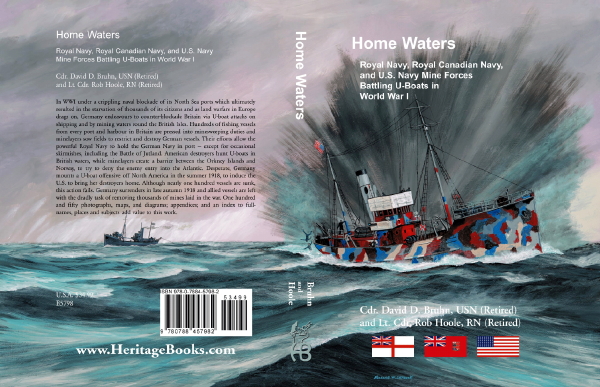 Read Paddy McAlpine's foreword, among others, via my co-author's webpage here: www.davidbruhn.com/index.html
Postscript: I am extremely grateful to Bob Hind of the Portsmouth News for publishishing this mention of 'Home Waters' in his Nostalgia column on 18 April.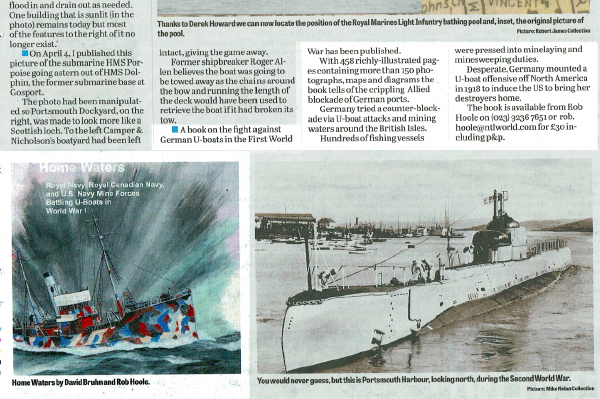 ---
15 Apr 18 - MCDOs 'Down Under'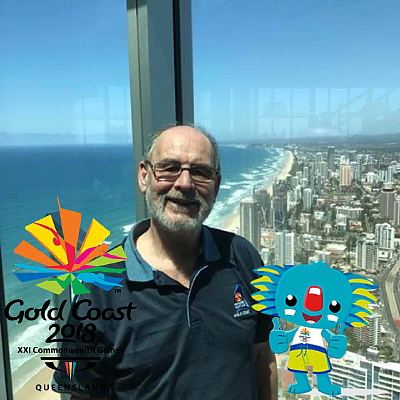 Your humble webmaster has just returned from the east coast of Australia where I was privileged to be shown around the new ADF Diving School at HMAS Penguin at Balmoral in Sydney Harbour thanks to old friend Dennis 'Taff' Sweeney. Taff left the RAN in December 2011 after 50 years in naval uniform: 24 years as a CD and MCDO in the RN and 26 years as an MCDO in the RAN. He was largely responsible for the design of the facility which trains Australian Navy and Army divers. This was his first visit since accompanying retired RN MCDO Steve Gobey, who was on exchange with the RAN in the early 1970s, around the school four years ago (see entry for 25 Feb 14 in News Archive 45).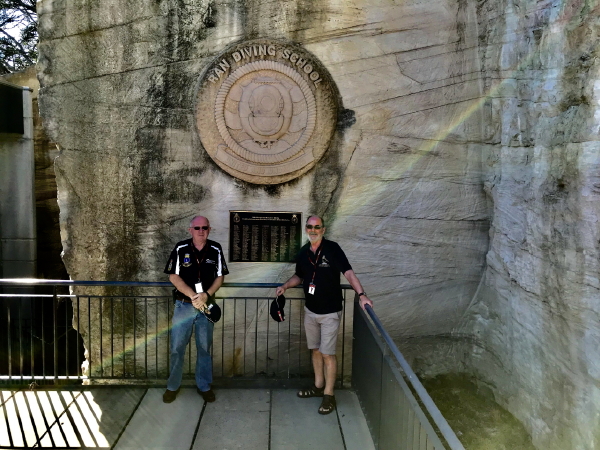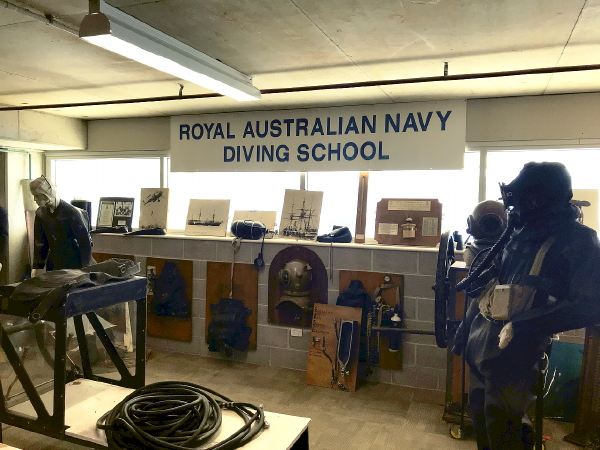 Ex-RN WO(D) Darren 'Daz' Smith was called away on duty at the last minute so the school's CIO (Course Implementation Officer) Ryan Davis stepped in to perform the honours.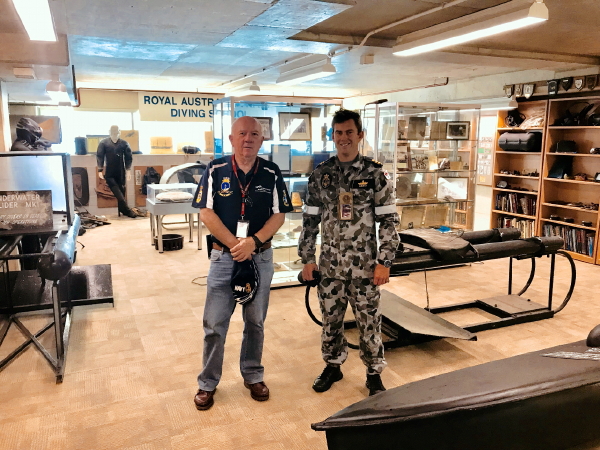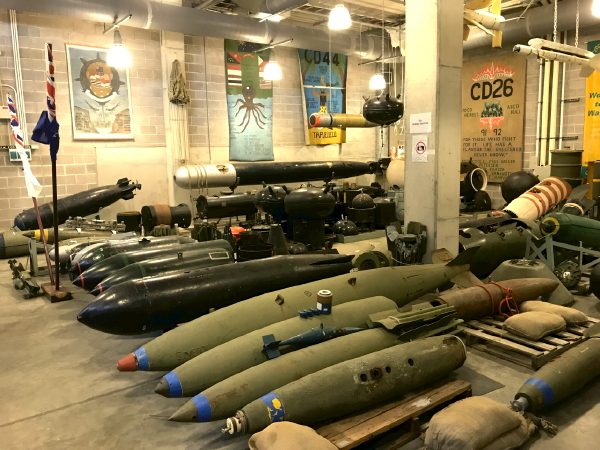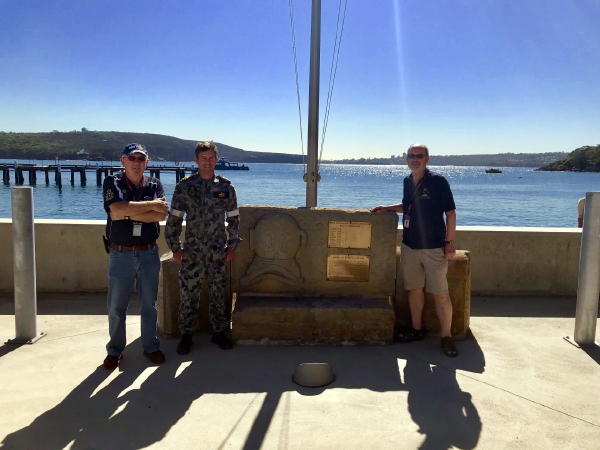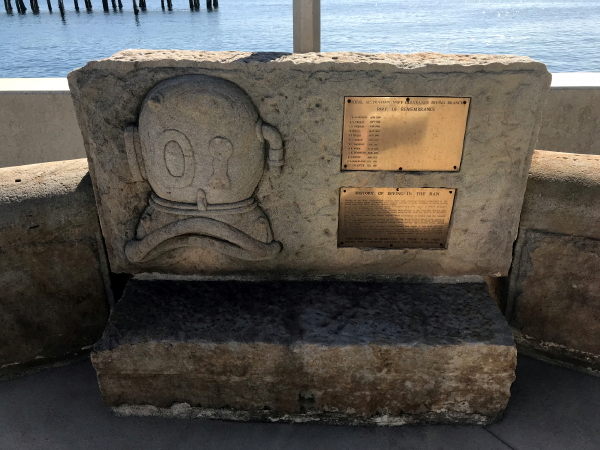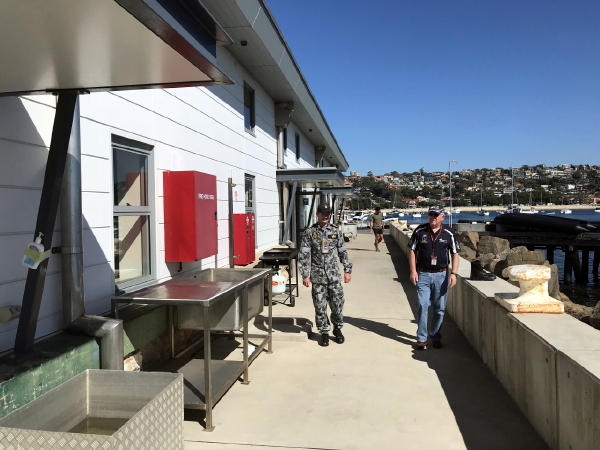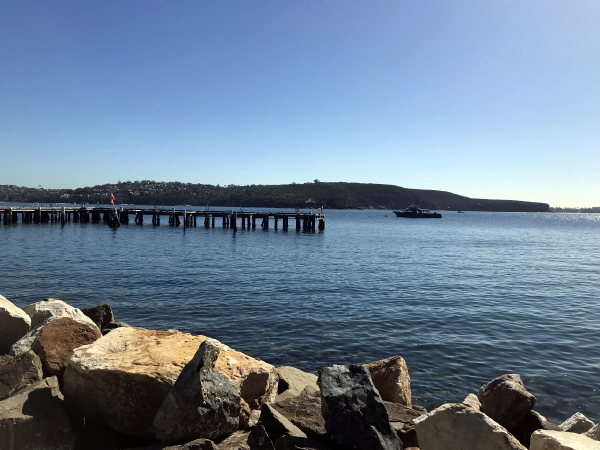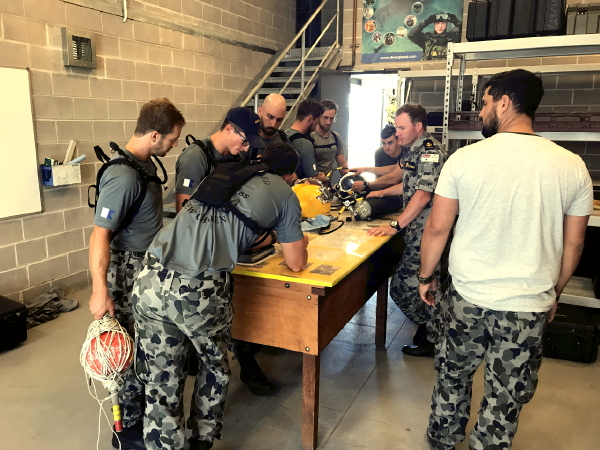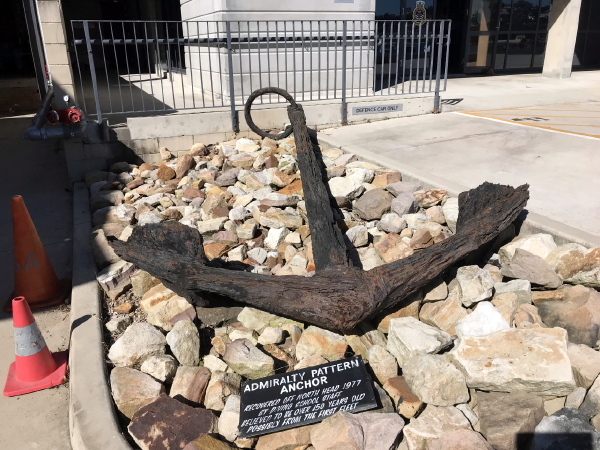 Afterwards, Taff and I had a coffee in the nearby Burnt Orange with MCDO Russ Crawford who was an RAN exchange officer at HMS Vernon in the early 1980s and was OIC of the school a couple of years ago. They each made generous contributions towards the Vernon Minewarfare & Diving Monument which I will be passing on.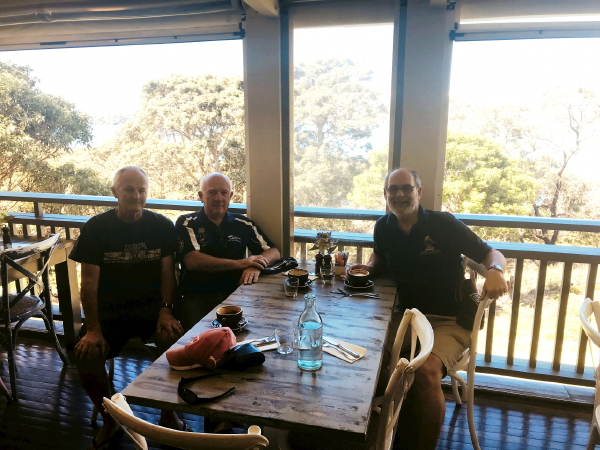 I was also able to visit the Australian National Maritime Museum in Sydney and photograph RAN warships at their Garden Island base.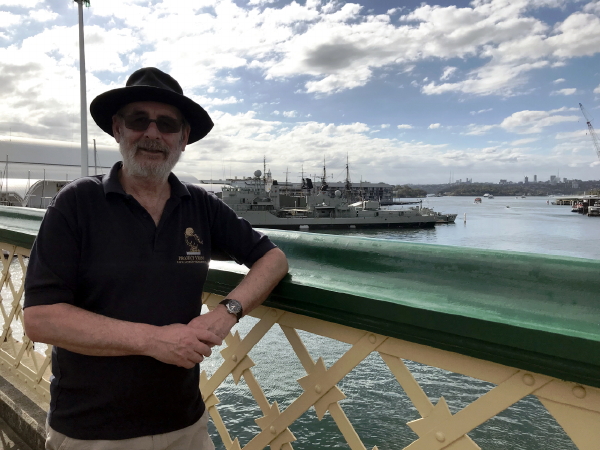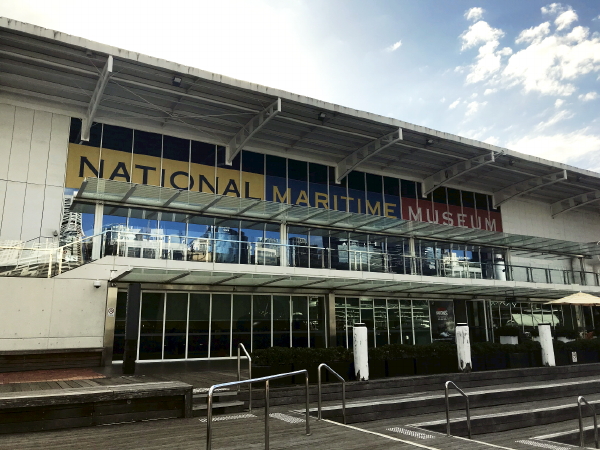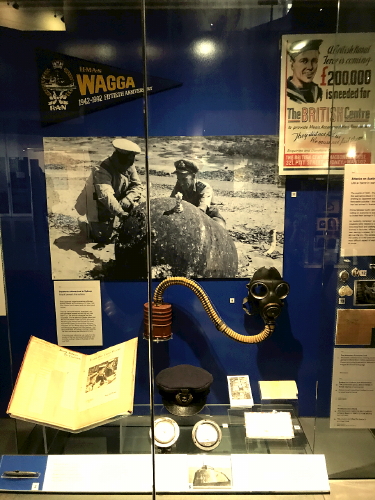 The histories of the RN and RAN minewarfare & diving communities are inextricably entwined and the Aussies treasure our shared heritage just as preciously as their RN counterparts. Indeed, the RAN Clearance Divers' Association (RANCDA) voted to contribute $500 AUS towards Project Vernon, the MCDOA's adopted charity, at their last AGM. I am fortunate to have known many pioneers of the RN & RAN Minewarfare & Clearance Diving fraternity and their forebears. Sadly, most of them have now crossed the bar but I was privileged to exchange books with old friend Cdr Edward 'Jake' Linton BEM RAN, one of the original RAN clearance divers who first qualified as an Able Seaman (CD) in Sydney in 1955 and as an MCDO at HMS Vernon in Portsmouth in 1967. He is now the Patron of the RANCDA. Also present was David Ramsden who qualified on the LMCDO Course at HMS Vernon in 1967 while in the RN before transferring to the RAN. We met at the home of RN - RAN transferee Allan Rankin in Mooloolaba, Queensland and drank wine kindly produced and provided by RANCDA President Mick Edwards.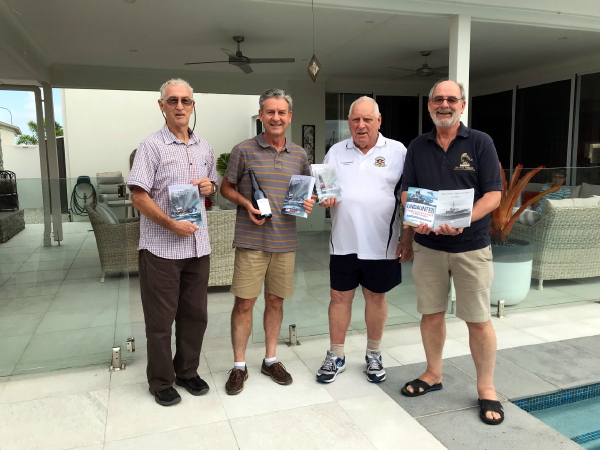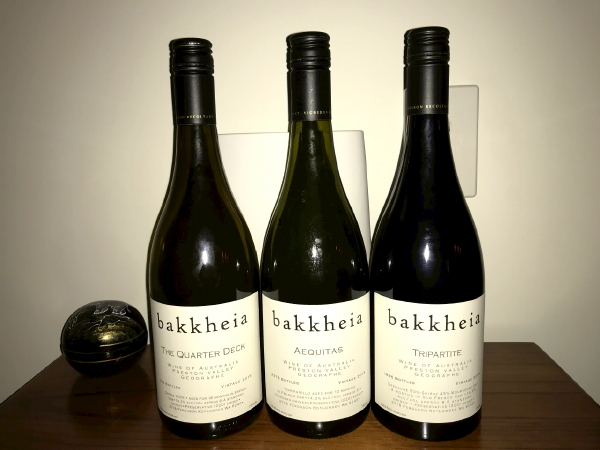 I provided copies of 'Home Waters', which I have co-written by Cdr David Bruhn USN, to Allan, Jake and 1967 LMCDO Course Officer Cdre 'Hec' Donohue in exchange for copies of 'Undaunted - From Clearance Diver to Mercenary' by Hugh O'Brien and 'Australian Minesweepers at War' by Mike Turner and 'Hec' Donohue. They have all served at HMS Vernon in their time, either as RN MCDOs or RAN MCDOs on exchange, and were kind enough to give me donations towards the Vernon Minewarfare & Diving Monument.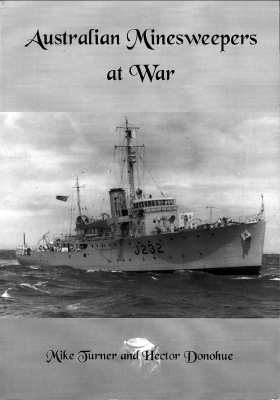 Jake Linton and Hec Donohue have also co-written 'United and Undaunted - The First 100 Years' which chronicles the history of the RAN Clearance Diving branch.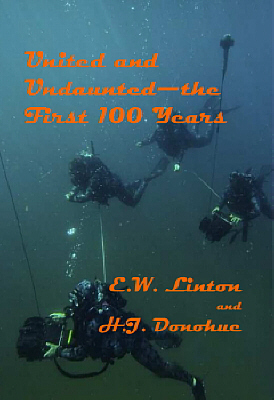 At Tweed in New South Wales, I saw the Walk of Remembrance displaying plaques dedicated to ships sunk off the east coast of Australia during the Second World War, including several that were mined.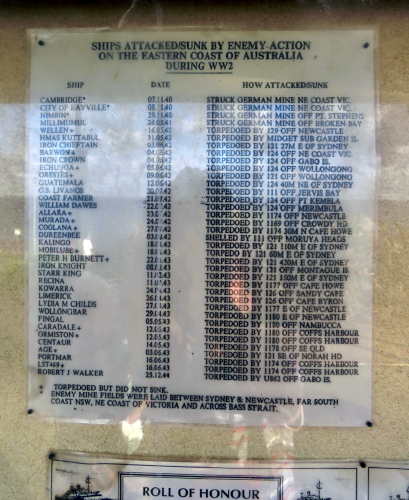 I am grateful to ex-RAN and RN MCDO Paul Davey and his wife Helen for hosting old RAN MCDO friend Garry Kennedy with his wife Glenda and Claire Ponting (formerly Brereton / Edmunds) with her husband Nick (plus pole-dancing possums) at a riotous barbecue in Greenslopes near Brisbane.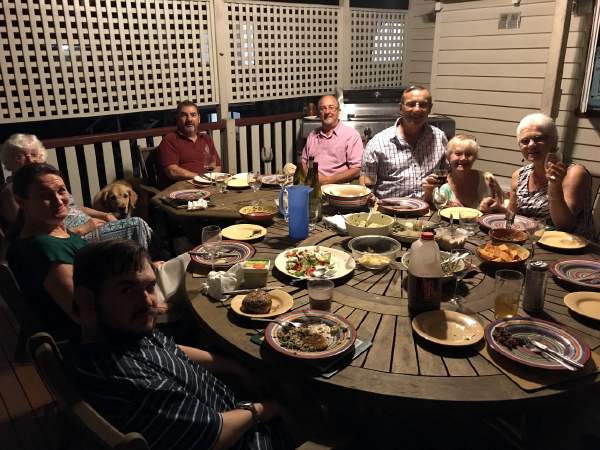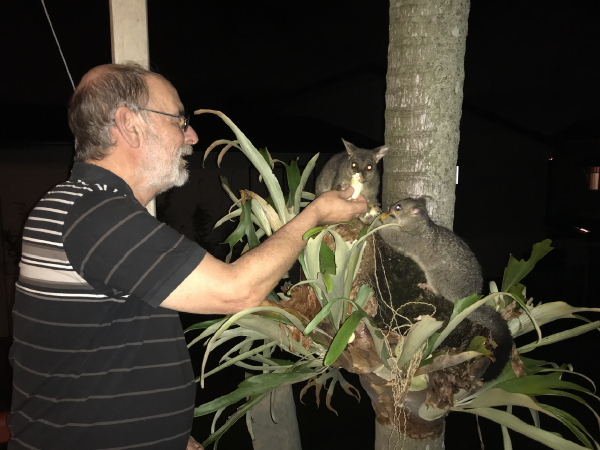 Allan Rankin has a familiar looking miniature among the many naval artefacts on display in his home.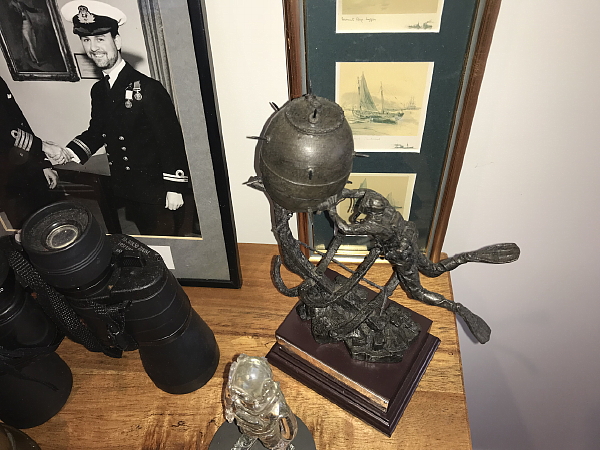 I will backfill the gaps in the news below in due course
---
14 Apr 18 - Recent tweets
Click on the linked dates to see the many excellent photos and videos associated with the tweets:
Ministry of Defence
9 Apr 18 - Defence Secretary visited Mine Counter Measure Vessels HMS Middleton and HMS Bangor in UAE today, capable of detecting and destroying hidden dangers to allow for safe passage through waters.
Royal Navy
9 Apr 18 - Champion jockey Frankie Detorri spent time with sailors on board the Royal Navy's HMS Ledbury while they are deployed in the Gulf on maritime security duties.
Frankie Detorri
8 Apr 18 - Amazing being shown round by the Royal Navy, thank you guys.
Captain MFP
28 Mar 18 - Mine Countermeasures Vessel team leader Phil Kyte from DES supporting the de-brief to Crew 7 in HMS GRIMSBY on completion of their ready for sea date inspection. Teamwork key in delivering engineering success. Thank you for your support Phil & keep up the good work Crew 7
9 Mar 18 - HMS PEMBROKE well done on delivering success at your Ready To Train Assesment.
8 Mar 18 - Well done Crew 6 in HMS HURWORTH on a successful Ready To Train Asessment. Exiting harbour in fog, practicing to defend the ship & finishing with tight ship manoeuvring prepares the RN to deliver success on Operations. Keep up the good work team.
8 Mar 18 - And the old classic for lunch.....great work Crew 6 Chefs.
8 Mar 18 - Able Seaman Diver Lindsay delivers a perfect entry into the sea to recover Fred (man overboard dummy). BZ.
7 Mar 18 - Good to catch up with Southern Diving Unit One based in HM Naval Base Plymouth. In 2017 unit disposed of 1245 items of ordnance keeping the British Public Safe. Team were busy maintaining dive kit & ready for next call out. Keep up the good work team.
5 Mar 18 - Needles Channel outbound in HMS CHIDDINGFOLD - bridge team enjoying the Navigation training provided by the picturesque Isle of Wight. Good to see HMS MERSEY operating close to the Needles delivering Fleet Navigation training.
HMS Bangor (MCM1 Crew 2)
22 Mar 18 - HMS Bangor and HMS Middleton continue diving operations alongside our Kuwaiti partners. Both units spent the last 10 days in the Gulf flying the White Ensign and strengthening relationships with overseas allies.
22 Mar 18 - HMS Bangor and HMS Middleton continue to strengthen relationships with the Kuwait Navy - conducting diving operations with Kuwaiti and Royal Navy divers!
Capt MFP
22 Mar 18 - Wonderful to see the relationships, partnerships and friendships HMS Bangor and HMS Middleton are forging. Superb pictures. Keep up the good work team.
HMS Blyth (MCM1 Crew 4)
9 Apr 18 - On 5 April, a proud moment when sailors from HMS Blyth and HMS Ledbury took part in the Opening Ceremony of the new UK Naval Support Facility in the Gulf.
13 Mar 18 - Enhancing relations with key regional partners. HMS Blyth and HMS Ledbury hosted members of the Qatari Navy during our recent visit to Qatar.
HMS Brocklesby (MCM2 Crew 3)
10 Apr 18 - BROC has just completed Week 3 of OST, carrying phase 1 of her Mine Countermeasures Training. We've been working closely with HMS Shoreham to locate and destroy mines with our primary weapon systems, Royal Navy Clearance Divers and the Seafox!
24 Mar 18 - Great engineers keep ships at sea; a day alongside is a day wasted!
23 Mar 18 - BROC has been very busy during her first week of OST: Winch Exercises with the Coastguard, mooring to a buoy, diving emergencies, fires, floods, fighting 'the enemy' and winning! Excellent training from FOST.
15 Mar 18 - BROC has arrived at HM Naval Base Clyde and is ready for OST! Thank you for the glorious welcome Scotland, couldn't have asked for better weather!
13 Mar 18 - 'Half astern both engines, revolutions 200!' An unusual sight with the ship's wake coming from the bow, not the stern! Thanks to the Maritime Capability and Trials Staff who came onboard BROC today to put our propulsion plant through its paces.
8 Mar 18 - BROC at sea conducting a Gunex 601 with the 30mm last week. The aimer switches to rapid fire after he confirms accuracy. Although known as a 'small ship', MCMVs pack a powerful punch!
HMS Cattistock (MCM2 Crew 8)
11 Mar 18 - Crew 8 onboard HMS CATTISTOCK would like to wish all their mothers a very Happy Mothers Day!
7 Mar 18 - HMS Cattistock helps to clears mines near Oslo after a two-week hunt for unexploded WW2 ordnance in the waters around Norway's capital city
HMS Ledbury (MCM2 Crew 5)
11 Apr 18 - A massive thank you to Tickets 4 Troops for securing tickets to the Bahraini F1 Grand Prix for sailors from HMS Ledbury deployed on operations in the Gulf. A truly amazing spectacle and AB1(MW) Liam Dore managed to bag a selfie with Lewis Hamilton.
9 Apr 18 - A proud moment as sailors from HMS Blyth and HMS Ledbury take part in the Opening Ceremony of the new UK Naval Support Facility in the Gulf.
HMS Blyth (MCM1 Crew 4)
10 Apr 18 - Excellent to see the Timelapse video of the UK NSF opening parade where Crew from HMS Blyth and HMS Ledbury took part.
3 Apr 18 - Divers from HMS Ledbury using the Clearance Diver Life Support Equipment (CDLSE) during recent operations at sea in the Gulf.
3 Apr 18 - Engineering Technician (Marine Engineering) Mitchell conducting routine maintenance and checks on HMS Ledbury's engines.
13 Mar 18 - Enhancing relations with key regional partners HMS Blyth and HMS Ledbury hosted members of the Qatari Navy during our recent visit to Qatar.
HMS Middleton (MCM2 Crew 2)
12 Apr 18 - HMS Bangor and HMS Middleton proud to host Gavin Williamson, UK Secretary of State for Defence, on board to demonstrate the MCM capability the Royal Navy maintains in the Middle East 365 days a year.
10 Apr 18 - Engineering Technicians from HMS Middleton carry out checks and performance readings of the propulsion system with supervision and mentoring of the on-watch Leading Engineering Technician.
28 Mar 18 - After a long period on operations HMS Middleton gets alongside. Now for the Marine Engineers to crack on with some essential work from hourly diesel maintenance to routine oil changes, starting with connecting the ship to the shore supply!
25 Mar 18 - Job done! HMS Bangor and HMS Middleton complete a fortnight of successful Defence Engagement and Survey Operations at sea, working closely with fellow Kuwaiti Navy Divers.
16 Mar 18 - The crews of HMS Bangor and HMS Middleton training alongside their counterparts from Kuwait.
HMS Pembroke (MCM1 Crew 5)
23 Mar 18 - Well, it's been a busy few months: maintenance, RN ski championships, many courses, FOST training, operations and finally a week of helping train the next generation of Mine Warfare specialists, but now it's time for a well earned break and enjoy some leave with our families!
23 Mar 18 - Well done HMNB Clyde; proud that two of our team could represent and help win this trophy! Sport and fitness are all vital for a life in the Royal Navy and staying Navy Fit is important, not only for health - it makes us better at our jobs!
22 Mar 18 - Well done to AB(MW) Gourlie who starred for the victorious NBC Clyde team in the RN Rugby Cup competition. It is fantastic to be able to support Navy Fit - it makes such a difference to our team.
Capt MFP
22 Mar 18 - Congratulations to NBC Clyde on winning the Navy Cup last night and a massive BZ to Able Seaman Mine Warfare Gourlie one of the victorious team members.
22 Mar 18 - Training the next generation of Mine Warfare. Real talent and passion from this team - an impressive bunch and some massive smiles! You will soon see these keen faces on an MCMV near you, helping support RAdm Paul Halton and Captain MFP in delivering mine warfare capability.
Captain MFP
22 Mar 18 - Congratulations to you all. Look forward to seeing you in the Fleet. Remember our MW & Diving Motto 'we lead where others follow' - you have join a niche capability delivering unique output for Defence.
14 Mar 18 - Getting ready to go diving. The team check and double check their equipment, ensuring that everything is perfect before plunging into the deep! Teamwork is vital in this challenging environment - have you got what it takes to be a Royal Navy diver?
12 Mar 18 - RN Reserve officer from HMS Wildfire SLt Zoe Skells and former Oxford URNU member back onboard for some sea time shortly before undertaking her Mine Warfare course.
9 Mar 18 - Thank you to FOST and Cdr MCM2 for completing our RTA - We've been through fog, defended against HMS Charger, tested anchoring procedures and recovered people from the water; all in one day! Training is vital to ensure we're ready to deliver for RAdm Paul Halton and Captain MFP.
HMS Penzance (MCM1 Crew 1)
3 Apr 18 - Awards given out to members of MCM1 Crew 1. Now Acting Leading Hand Rawson and a LS&GC Medal for PO O'Rourke.
Capt MFP
4 Apr 18 - Congratulations PO O'Rourke on the award of your Long Service & Good Conduct Medal. Richly deserved - BZ.
26 Mar 18 - Second group of international navigation students. First Class navigation training.
12 Mar 18 - We are delighted to be hosting navigators from Nigeria, Kenya, Lebanon and Vietnam on HMS Penzance. Working together for safer Oceans!
NATO Maritime Command
12 Apr 18 - Four of the five ships of Standing NATO Mine Countermeasures Group One (SNMCMG1), HMS Cattistock, HNoMS Otra, HNLMS Mercuur and BNS Narcis as seen from the fifth SNMCMG1 ship, FGS Bad Bevensen while sailing in the North Sea.
RN in Scotland
28 Mar 18 - HMS PENZANCE (MCM1 Crew 1) bids a fond farewell to Stomness and Orkney this morning following a 3-day visit to the islands.
27 Mar 18 - This evening, the Commanding Officer from HMS PENZANCE (MCM1 Crew 1) conducted official calls onboard with the Lord Lieutenant of Orkney, Mr Bill Spence & Orkney Council Convenor Mr Harvey Johnston.
26 Mar 18 - The HQ team, Orkney Police, Orkney Council & media were on the jetty this afternoon to welcome HMS PENZANCE (MCM1 Crew 1) into Stromness for the start of a 3-day visit
26 Mar 18 - Royal Navy Sandown class Minehunter HMS PENZANCE (MCM1 Crew 1) has arrived in Orkney for the start of a 3-day visit. Stunning Phots taken enroute!
24 Mar 18 - Looking forward to the visit of HMS PENZANCE (MCM1 Crew 1) to Orkney & Stromness on Monday.
Proud of Portsmouth
11 Mar 18 - Au Revoir! French Naval Ship 'Croix du Sud' departing Portsmouth this afternoon. Tripartite minehunter returning home.
---
11 Apr 18 - SDU1 deals with suspect ordnance beside Severn Estuary
The South Wales Echo website contains this article describing Monday's investigation of an object found at Porton Grounds near Redwick, presumably by members of Plymouth-based Southern Diving Unit 1 (SDU1). The object was declared safe.
---
9 Apr 18 - Frankie Dettori visits HMS Ledbury
The Royal Navy website contains this article reporting a visit by horse racing legend Frankie Dettori MBE to HMS Ledbury (MCM2 Crew 5) in the Gulf.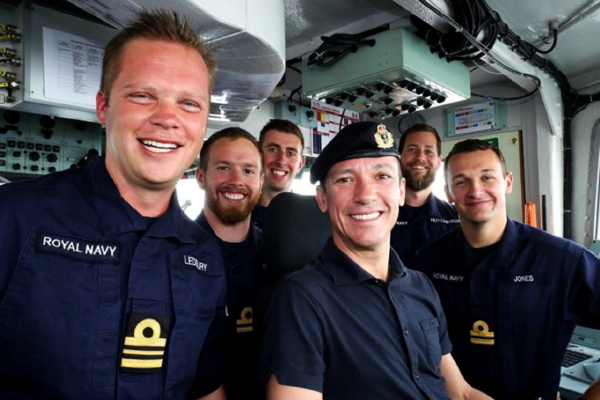 Frankie Dettori with CO Charles Collins and others on board HMS Ledbury
(RN website photo)
---
6 Apr 18 - UK Naval Support Facility opens in Bahrain
The Royal Navy website contains this article reporting the opening by HRH the Duke of York of the UK Naval Support Facility in a ceremony at Mina Salman in Bahrain. It appears that plans to call the facility HMS Jufair, in recognition of the former base of the 9th MCM Squadron, have been dropped (see entry for 22 Dec 17 in News Archive 60 among others).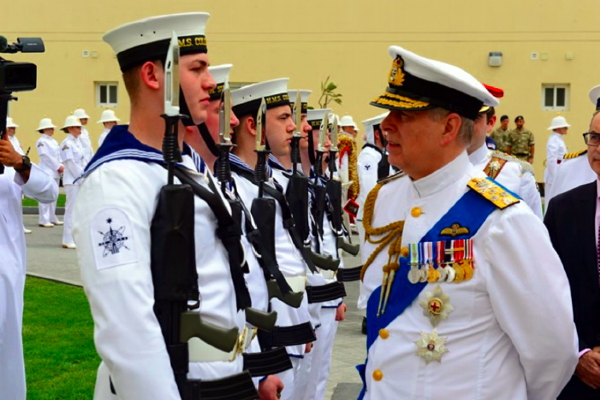 The Duke of York inspecting the Guard at the newly opened UKNSF in Bahrain
(RN website photo)
---
3 Apr 18 - NDG detonates shell at Nairn
The Shropshire Star website contains this article reporting the disposal by members of Faslane-based Northern Diving Group (NDG) of a shell found on the beach at Nairn In the Moray Forth two weeks ago.
---
2 Apr 18 - SDU2 deals with ordnance in Norfolk
The Eastern Daily Press website contains this article reporting Easter Sunday's disposal, presumably by members of Portsmouth-based Southern Diving Unit 2 (SDU2), of ordnance discovered on the beach of a Nature Reserve at Holme Dunes in Norfolk.
---
1 Apr 18 - SDU1 detonates mines off Guernsey
The BBC website contains this article and the Bailiwick Express website this article reporting the disposal, presumably by members of Plymouth-based Southern Diving Unit 1 (SDU1), of two Second World War UK ground mines off Guernsey
---